Are Podcasts the next Subscription Frontier for Publishers?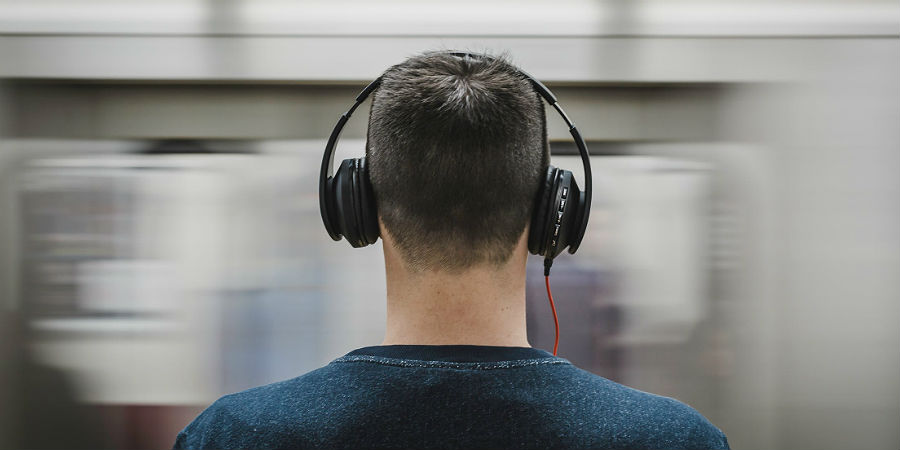 What You'll Learn:
Find out how publishers are using podcasts to engage with audiences and drive subscriptions as well as how bundling content can benefit your business.
---
Podcasts have been a popular method for people to spread their thoughts and ideas since the early 2000s, starting off being produced by enthusiastic amateurs before media and publishers like the BBC and The Guardian jumped onboard.  
The age of smartphones and smart speakers has helped podcasts go mainstream as something to listen to while on the daily commute or at home, but as with many digital content assets, monetization has been a stumbling block so far. 
One of the most popular early podcasts was The Ricky Gervais Show, which began life on Xfm London but was switched from radio to podcast to take advantage of the opportunity to both have more content control and to reach a potentially bigger audience. 12 episodes were produced and made available for free via The Guardian's website, earning 4.5 million downloads within two months.[1] 
In 2006 a second series was created, this time sold via Audible and iTunes, priced per episode or with a series pass, one of the first examples of podcasting being monetized. Its huge popularity remained undiminished by fans now being charged for the content, but it seemed like a one-off, driven by the huge success Gervais had enjoyed with The Office. Nevertheless, The Ricky Gervais Show put podcasts on the map and they've grown and grown ever since. 
By 2014, 7 billion podcasts were downloaded via Apple's app a year, and that figure had reached 13.7 billion by 2017.[2] In March 2018, Apple Podcasts reached 50 billion all-time episode downloads and streams, with over 525,000 active shows in over 100 languages. Smash hit shows like Serial (which in 2014 became the fastest podcast to reach 5 million downloads) and its parent show This American Life helped make podcasts even more widely listened to, as well as showing that journalistic content could be as popular as comedy shows.[3] 
The speed at which a podcast can be recorded, edited and made available to download of course means that it is a popular tool for news publications. The likes of The Economist and the Daily Telegraph both have a wide range of regular podcasts published on a daily or weekly basis, usually going in-depth into a major topical story or finding a niche like The Guardian's A Neuroscientist Explains series. The Financial Times meanwhile produces 12 podcasts, including the FT News podcast, which has doubled its listeners to 1 million since the start of the year.
The Problem with Podcasts & Advertising
But news podcasts and even shows like Serial have still been delivered free and supported via advertising, which certainly helped raise the profile of Mail Chimp at the time.[4] But podcasts still struggle to raise money through advertising, particularly from larger brands, with spending around the $35m mark, compared to $18 billion on radio and $67 billion on TV.  
Meanwhile, a study by Podtrac found that the top 10 podcast publishers account for 40% of all monthly listeners, meaning there's a lot of podcasts out there struggling for the rest of the audience. However, the major stumbling block for convincing advertisers to spend on podcasts is the distinction between a 'download' and a 'listen', which remains vague at best, meaning that somebody could have downloaded a podcast, but not listened to it or the adverts within. 
Until an industry standard method for measuring the real effectiveness of podcast advertising is established, big brands will be wary of committing to paying the costs, so content producers are having to find alternate ways of making their work pay. Successful podcasts with an established and loyal audience can monetize through branded clothing or by asking for donations, but if Ricky Gervais and co could sell theirs over a decade ago, are subscriptions the future of podcasting? 
Subscriptions for Publishing Podcasts
There are businesses out there offering podcasts on subscription, like Midroll Media's Howl service, where you can listen to ad-free archives of popular shows, or Swedish firm Acast's Acast+ service, where podcasts like The Football Ramble offer paid versions of their content. Meanwhile, publishers like Bauer Media are putting more emphasis on creating podcast content for their brands, recognising the opportunities for more engagement with their audiences. 
Bauer has 73 podcasts, including hugely popular ones run by the likes of Empire and Grazia. Within a few weeks of launching in 2018, Grazia Life Advice was receiving 10,000 weekly downloads, while Empire's podcast has been running since 2012 when it launched to an audience of around 25,000, rising to around 200,000 currently.[5]  
Publishers, of course, have the advantage of a ready-made audience that's already engaged with their content, instead of having to build up from the ground like independent podcasts. They also have the means to attract big name guest stars (Empire have had people like Tom Hanks, Steven Spielberg and Meryl Streep appear on their podcasts) as well as huge reach on social media and even the physical magazine to advertise their shows. 
Bauer currently has sponsorship deals for around two dozen of its shows, including Sky Cinema for Empire and Primark for Grazia Life Advice. They also generate income through doing live shows, but at the PPA Festival earlier this year Empire's Chris Hewitt admitted that a subscription model was something they were looking at in the future.[6] 
The Value of Podcasts
Subscriptions offer a reliable source of money that is still missing from the podcast industry at the moment, so at a time when publishers are starting to realise the value they can add to their brand, it seems like the right time for a popular show like Empire's to take the leap that The Ricky Gervais Show did well over a decade ago and demonstrate again that audiences are willing to pay for content they want to listen to. 
The Financial Times has been open about its desire to use podcasting to drive subscriptions, with Alastair Mackie, head of audio for commercial telling Digiday: "One of the challenges subscriptions businesses have is to engage people to the point where they convert. So, to have a fertile hunting ground of highly engaged people, many of whom listen to 70-80 percent of the podcasts, is good. You'll see a lot more of us trying to refine that. There is a big opportunity in using it to drive subscriptions."[7]
Publishers with several podcasts can also benefit from running their own subscriptions by offering customizable or curated bundles to allow fans to pick and choose which shows they want to subscribe to as a package. There's also the possibility of bundling podcast subscriptions with print and digital ones, managing them all from the same platform, giving publishers much more control and flexibility than ever before as well as adding value for subscribers. 
As podcasts continue to grow in popularity, there are many new opportunities for publishers to make the most of them as an extra revenue channel or simply as an extra tool to engage with and retain subscribers.  
When it comes to making them pay for themselves, advertising and selling additional content and merchandise can be useful, subscriptions are the clearest path to a reliable source of regular income. 
If you want to talk about subscription management, print and digital bundles or how you can monetise all your content, get in touch with our experts or book a demonstration.
Webinar: Around the World in 80 Paid… Content Strategies
Our VP, Media & Publishing, Ana Lobb and PageSuite Business Development Director, Ben Edwards joined forces in a co-hosted webinar to present a selection of paid content strategies and products from unique international markets, such as Africa, South America, Eastern Europe, Asia and the Middle East, to see how these stack up against the likes of North America, Scandinavia, mainland Europe and Australia.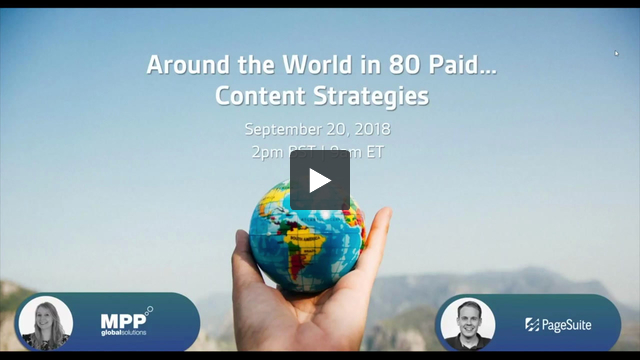 References