Cablefax TV Innovation Summit: How are Skinny Bundles Changing the Video Content Industry?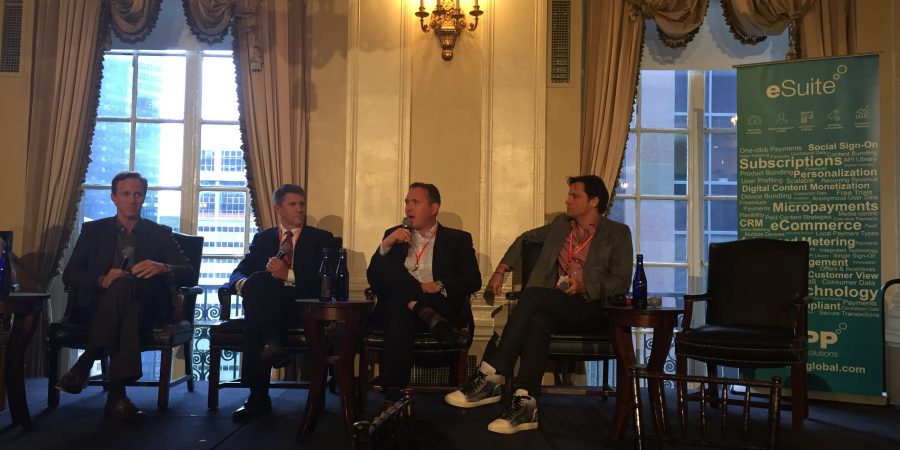 Following the Cablefax TV Innovation Summit, where MPP Global's CEO spoke on the OTT, TVE and Skinny Bundles panel, Scott O'Neill discusses how the TV industry is evolving and the impact of video monetization.
We are all accustomed to the number of channels available in Pay TV packages reaching increased amounts, Comcast's XFINITY for example offers over 180 channels in one of its packages.
However, a recent MPP Global survey found that one hundred per cent of participants do not watch all of the channels they currently pay for in their TV package. This figure reflects the change in consumer behavior and how many of them only watch a smaller percentage of the channels in their TV subscription.
This development has led to the creation and adoption of an innovative new business model, skinny bundles, which were a key topic at the Cablefax TV Innovation Summit.
What is a Skinny Bundle?
As mentioned, many traditional Pay TV packages include 100s of channels, which consumers will not necessarily watch all of. A skinny bundle offers consumers a smaller and more select set of channels outside of the traditional programming package.
How will Skinny Bundles Impact the TV Industry?
The changing demands of the consumer mean that their needs have a direct impact on the future of the TV industry. A key discussion point when speaking with industry executives at the summit in New York was what the increased adoption of OTT and now the emergence of skinny bundles mean for the TV industry.
Consumers
While all consumers have different viewing habits, everyone wants to receive the most value out of any TV or video subscription, which they won't have if they do not watch all of the channels they pay for. Therefore, there is the attraction in a smaller and more personalized subscription bundle which offers a consumer access to the most popular or their favorite channels.
Operators and Content Providers
With the increase in the demand for smaller cable packages, a number of Pay TV and content distributors, such as Disney, Apple, Comcast and Dish, are already seizing this new opportunity in video monetization and creating skinny bundles with pared-down channel offerings. By offering these types of packages, companies are both strengthening and growing relationships with consumers.
The fact is that some customers will churn and the likelihood of this occurring is growing as viewing habits alter. In order to retain customers who wish to leave or are likely to leave due to the cost of their current package, you can offer them a smaller and potentially more personalized bundle. With a skinny bundle, the customer will benefit from a tailored and more cost-effective service which can increase the likelihood of them staying as a customer.
OTT and Video Content Passes
As well as helping to prevent customers from churning, you can attract new consumers to your video content services who prefer smaller packages, such as those available through OTT services. The digital native is one example of a consumer who is adopting OTT and skinny bundles and is a prime target as they would not traditionally pay for the larger Pay TV subscription.
During the OTT, TVE and Skinny Bundles panel, a key discussion point was the opportunity in day and week passes, which has proven to be successful for NOW TV, Sky's OTT platform in the UK, but have yet to be explored in the US. These act as a different type of skinny bundle, which rather than reducing the amount of content channels you have, instead limit the amount of time you can access the content. This is particularly attractive for sports broadcasters as consumers are more likely to want to watch these channels for a particular game or competition which they can easily do with a day or week pass outside of the traditional subscription service.
How can you Embrace Video Monetization and Skinny Bundles?
The role of digital in the future of TV is only going to continue and as consumer demands also continue to evolve, content owners should be already considering the role of video monetization. With leaders in the industry already working with MPP Global, we are perfectly positioned to support the changing demands of both the consumer and the TV market.
Interested in hearing about the success we've seen by working with cable operators and content owners to support their OTT and Pay TV packages?
Get in touch with our digital experts to discuss how you can launch your innovative digital content strategy.