Disruptors Bring Brand New Opportunities in the Sports OTT World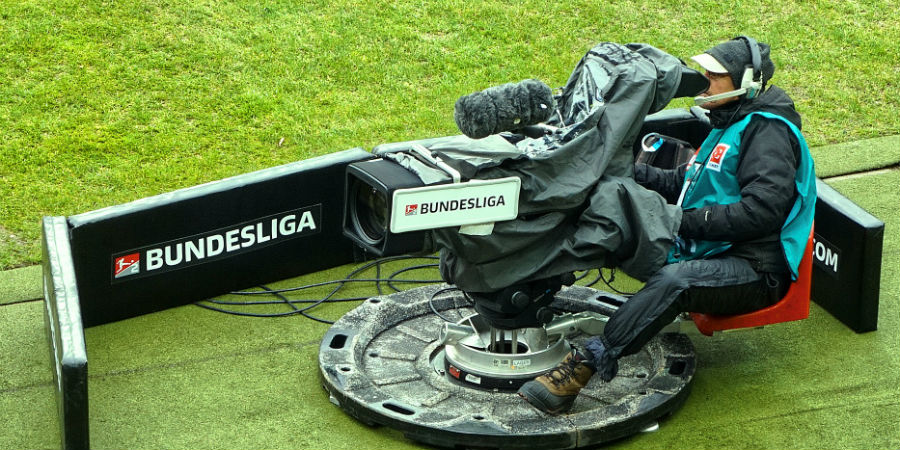 What You'll Learn:
The impact of the changes to the sports OTT landscape as disruptors like DAZN and Eleven Sports start competing for rights with the traditional broadcasters that have dominated the market for decades
---
The last great shift in the sports broadcasting rights world happened in the early 1990s when satellite and cable companies started outbidding traditional terrestrial broadcasters to show live football coverage. For over 25 years, this has been the status quo, but the digital age is catching up with rights holders and we're seeing the first real signs of disruption in the marketplace.
So, what's happened so far and how big a role will OTT play in how sports fans follow their teams in the future?
Disrupting the Marketplace
One of the biggest shifts so far has revolved around the arrival and development of brands such as DAZN and Eleven Sports as major players in the sports OTT space. Winning the rights to show La Liga football in the UK and Ireland was a major coup for Eleven and was followed up by a similar deal for Serie A, the Dutch Eredivisie, the Swedish Allsvenkan and the Chinese Super League. In Portugal it already has the Champions League rights and also operates in the US, Italy, Poland and Singapore.
Coming from nowhere to try and compete with the biggest names in sports broadcasting is no small challenge for an OTT business only founded in 2015, but Eleven has been able to come up with the money to outbid its rivals for rights. It has also done a deal with Facebook to stream selected fixtures for free on that platform for UK viewers as a way to build brand awareness, entice new subscribers and engage fans.
So far Eleven Sports isn't available as an option for subscribers to the traditional broadcasters in the UK, though owner Andrea Radrizzani says he would welcome such an agreement in the future: "We're not an enemy to them," he said. "We want to work with all the platforms. It's up to them to decide if they want to offer us as an add-on to their subscription or offer us within their sports bundle."
Another major shock this summer saw DAZN claim the exclusive domestic broadcast rights to 114 Serie A matches a season for three years and Serie B, the first time that a pure-play streaming service had rights to this extent in domestic markets. Sky retains the lion's share of the live match coverage for Italian football in Italy with 266 games a season, but as with Eleven Sports, this is another example of an OTT service suddenly becoming a major player.
In the USA, DAZN has also disrupted the lucrative boxing Pay Per View (PPV) market, launching its subscription alternative in September with the Anthony Joshua vs Alexander Povetkin title fight. "We launched DAZN to disrupt the status quo and change the way the world sees sports," said James Rushton, DAZN CEO. "When you get DAZN, you'll get all the fights; we won't stash our best matchups for PPV, linear TV or a higher-tier package."
A Prime Opportunity for Amazon
While an element of PPV will remain effective when it comes to streaming live sports, similar to Sports Day Passes consumers can buy for NOW TV in the UK, subscription is still king within paid content models. Amazon knows this, which is why it has joined Sky Sports and BT as rights holders for the Premier League from the 2019/20 season.
This was a more tentative step into the waters than first predicted, when the rights packages were made available, with other streaming and social media giants expected to take part in a bidding war that never truly materialised, leaving Amazon clear to claim all 10 Boxing Day games plus another round of midweek fixtures.
For Amazon the appeal of gaining new Prime subscribers around Christmas is obvious, as well as giving them a taster of what live football rights could do for their OTT offering as a whole. It already has live tennis streaming rights in the UK and has an ongoing deal to stream 11 NFL games a year in America, so it seems likely that it will continue to develop its sports rights portfolio to appeal to new audiences in applicable markets. Netflix, however, has distanced itself from live sports for now, with VP business development for EMEA saying at IBC 2018 that there would be "nothing that we could do differently from a broadcaster".
What's Next for Sports Rights?
Despite big changes in the way sports is being shown, there has still been some scepticism about whether tech companies could handle the requirements of live sports broadcasting, with NFL chief business and media officer Brian Rolapp saying: "Our entire model is based on reaching as many people for as long as we can. Traditionally, the best way to do that has been broadcast TV. We can get 25 million people; I have not seen a live event on the internet that can serve 25 million concurrent users at a high quality."
Reservations like these might remain, but what can't be doubted is the growth in the OTT market, with the SVOD market alone recently predicted to reach 777 million people worldwide by 2023. This represents new subscription opportunities for sports rights holders, whether they're clubs, federations, broadcasters or leagues. MPP Global have a rich history in the sports OTT world, working with NOW TV, ATP, Sky Sports, Juventus FC, Leeds United, PDC, Eurosport and Fulham amongst others.
Get in touch with our sports and OTT specialists to discuss strategies on how to develop, manage and measure fan engagement.
Read More: Fan Engagement for Sports Brands
Sports brands need 24/7 global engagement now to maximise lifecycle value from fan relationships and this whitepaper will demonstrate some of the best ways to achieve this, looking at the factors affecting fan engagement in the sports world, from the challenges that internationalisation brings to the tactics that can be used to engage with a millennial audience.
Download the Fan Engagement for Sports Brands Whitepaper