Four Key Lessons Learned at INMA Media Subscriptions Summit in Stockholm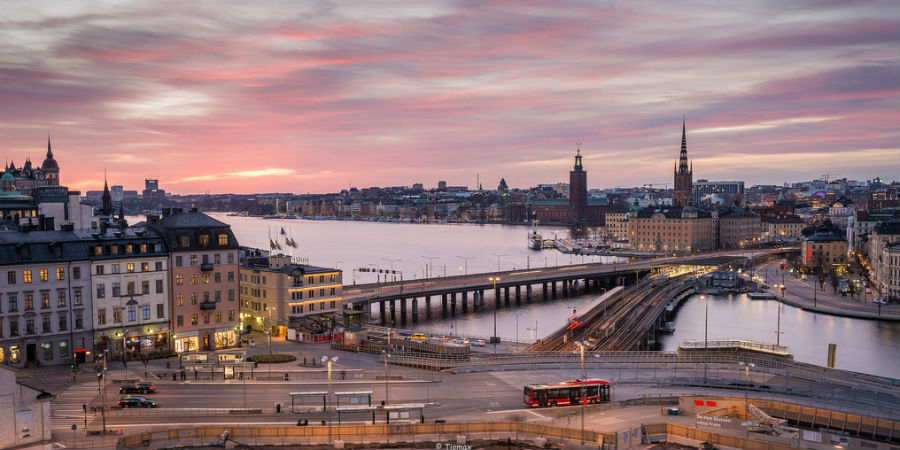 What You'll Learn:
Find out about MPP Global's key news and takeaways from INMA Media Subscriptions Summit from Ana Lobb, VP, Media & Publishing, Europe, including micropayments, product diversification and how to target that elusive 80% of readers who don't subscribe.
---
Digital subscriptions are the hottest subject in news media worldwide, and INMA continued to lead the news industry with Media Subscriptions Summit 2.0.
Building on the successful inaugural summit in London, the two-day summit in Stockholm sold out fast, and brought together thought-leaders and decision-makers from the likes of FT, Guardian News & Media, The New York Times, Tamedia, Agora, Aller Media and News Corp, Grupo RBS, Vocento and Styria to discuss best practices internationally in how to boost reader revenue. Focussing on engagement, acquisition, retention, product diversification and innovation.
MPP Global's Ana Lobb, VP, Media & Publishing, Europe, headed to Stockholm for the Summit on 21st and 22nd March, where she was on-hand to discuss the importance of centralising subscription strategies and leveraging one fully integrated platform to acquire, monetise and optimise audiences, and drive reader revenues for both print and digital.
Ana said; "The publishing industry's business models have changed so rapidly over the past 7 years since I started working in subscriptions. That's challenging for publishers who are having to adapt, learn, change internal teams, knowledge bases, structures and technologies to keep up with their consumers habits.
It's so refreshing to see the widespread adoption of new digitally focused models, but there's so much more publishers and technology vendors can do to accelerate the process. In my view, what's interesting is the role technology plays in supporting publishers, for example the extension of eSuite to support print and physical as well as digital, which shows knowledge and understanding of the need to streamline and centralise reader revenue operations and data. Looking forward, we continue to develop partnerships with other vendors to integrate tools that create tighter technological ecosystems designed to drive growth. API-led integrations, and good flow of data across platforms really gives our publishers flexibility and control of their revenue initiatives in real time."
Here, we've compiled a round-up of Ana's key learnings and news from the sold-out event.
Think we've missed something? Tweet your takeaways from INMA Media Subscriptions Summit in Stockholm to @mppglobal.
Micropayments and Day Passes Can Pay Off
One of the key areas of discussion was around how to reach the 80% of readers who continue to resist attempts to get them to subscribe. Tobias Henning from Axel Springer spoke about the German publishing giant's 'New Pricing Models & Experiments' including the launch of day passes. Like everyone in the industry, Axel Springer's long term goal is to decrease its reliance on advertising revenue, so it tried out day passes to see if that was a good way to connect with non-subscribers.
While there was a decent uptake of passes, Axel Springer saw an impact on the number of long-term subscribers and since only 10% of day pass users went on to buy secondary products, took the decision to remove the day pass and focus in on the 'all you can eat print and digital bundle' at a higher price point. Following the removal of the day pass saw long term subscriptions rise by 37%.
Marc Isler from Tamedia also talked about day passes, and the Swiss organisation has seen 43% growth in digital subscription revenue over the last 12 months. Arguably due in part to the diversification of its product packaging and pricing models. Having sold over 100,000 day passes, Tamedia see on-demand as a supplementary revenue stream, with no negative impact on growth of other subscription models.
There are a few lessons to be taken from the experiences of Axel Springer and Tamedia, firstly that it's always worth a trial to see if a new tactic will work. eSuite enables publishers to do this quickly and simply with new products and offers able to be set up and tested without waiting for them to be built. If the trial doesn't deliver the results, publishers can find out fast and change course, like Axel Springer did, or continue to optimise, like Tamedia and our clients L'Equipe, which saw 10% of its revenue come from single article sales after launching a micropayments model.
Product Diversification is the Future
Boosting the amount of reader revenue isn't just about offering day passes and micropayments, it can also be achieved by packaging existing content in new ways. Publishers have established their brands and audience relationship, you guys have the eyeballs, so how can you leverage this position to create new products and services that drive revenue? Ben Cotton from the New York Times told INMA about the record-breaking results it has managed with its crosswords and cookery products, which have brought in over 500,000 new subscribers. NYT already has 4.3 million digital subscribers and is launching a new parenting app soon, which will no doubt bring in even more because of the prestige the brand has.
Grupo RBS has also seen success merging radio, sports and news presenting and creating innovative apps then enable subscribers to interact with radio presenters in real time. They are experimenting with beauty clubs, football apps, citizen journalism as well as premium clubs, and third-party collaborations with telco bundling, and special rates for universities.
Using a powerful entitlements engine and a business-friendly UI, eSuite can help publishers to diversify product portfolios, and test a wide range of models, be them time based, issue based or on-demand. Built for product and marketing managers, eSuite de-couples product and offer launches from front-end technical development and testing thus enabling growth in reader revenue, fast.
Propensity Modelling Works Best with Churn
The importance of data and better understanding of customers has taken over many publisher's businesses, adding value to all revenue streams. Many publishers have invested heavily in data lakes, segmentation, and modelling various KPI's in order to understand how they can convert more subscribers. Propensity modelling is now more commonly used to gauge which readers will be the most likely to respond to an offer or which are most likely to churn.
However, the talk at INMA was that retention percentage was higher than conversion based on propensity to buy. Arguably both have impact, it's just that more data is available for churn prediction, meaning it can be more accurate resulting in higher conversion rates.
James Webb from the Financial Times discussed their 'North Star' concept, simplifying the KPI so it was easy to understand across departments with their core metric: Recency/Frequency/Volume, which represents a nice simple way to track engagement and habit formation, which ultimately drives subscription and retention.
As more data becomes available, it's important to find ways to activate customer comms automatically, whether that's showing personalised product promotions based on engagement, or running front-end win-back campaigns.
eSuite's Retention & Recovery functionality is a powerful tool in the fight against churn, using machine learning and AI algorithms built using Microsoft's technology to predict churn and activate campaigns. Further retention activities include; subscription holidays, card updater services, suppression windows, retry rules and self-care platforms, all helping our publishing clients reduce their churn rates.
You Need to Make it Easier to Pay
Richard Furness from The Guardian spoke at INMA about the importance of leveraging the paper's global reach and audience to grow its financial support, but also the need to make payments as convenient and easy as possible. The Guardian has taken its payment journey down from 8 steps to just 2 and its focus for the next 12 months is to improve its ability to accept localised payment types.
Many other publishers also talked about simplification and optimisation of the checkout process. Mark Isler talks about 'simplifying the buying experience' and demonstrated the new 'digital only' user flow, reducing from 4 steps to one page, and collecting only the email address and payment details. Following implementation, Tamedia saw their conversion rate double from 14% to 28% for new customers visiting their product page.
eSuite enables publishers to create and store eWallets for customers, to customise registration and buying flows and quickly test them. Of equal importance is to support the most convenient payment types for users dependent on your region, no mean feat if you are selling internationally. eSuite also supports over 150 different payment types, from Paypal, to Trustly to SEPA , increasing convenience and ease of purchase for all our international clients. This also reduces implementation costs for publishers when wishing to add the latest new payment method.
Find out more about eSuite
MPP Global's new print and physical subscriptions functionality is a significant game changer in the publishing technology landscape, making eSuite the only cloud solution to fully support and futureproof revenue growth.
Our publishing specialists would be happy to personally walk you through a demo, and discuss any initiatives you have around subscription growth, complementary strategies billing or retention initiatives.
Book a Demo to Find Out More