How Are Changes in the Digital Landscape Affecting Sports Clubs?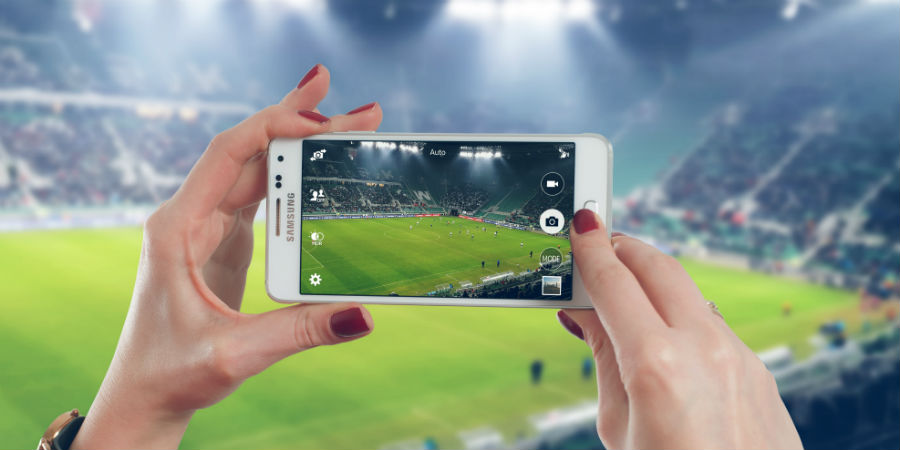 What You'll Learn:
Find out how the rise of streaming services and social media giants is affecting the way sports clubs make money.  
---
Sports clubs have always needed to find ways to monetise the match day support they get from their fans via ticket sales and broadcast rights, but we could be on the brink of the biggest change to the way this works since the dawn of the TV era. Technological advances and the rise of streaming and social media giants are starting to change the way we watch sports, but how what kind of impact will this have on clubs? 
So far, it's fair to say that we are still in the early days of any major shift towards OTT in the world of sports broadcasting, with traditional broadcasters very much in the driving seat. This is largely because rights ownerships tend to be negotiated for long contract terms and for huge sums of money.  
Streaming Giants Enter the Play
For example, in America, NFL has deals with CBS, Comcast, 21st Century Fox and The Walt Disney Company that don't end until 2022, while MLB's deal with ESPN in 2012 was worth $5.6 billion. However, streaming companies are starting to nibble at the edges of these arrangements, with MLB earlier this year doing a deal with Facebook to exclusively stream 25 afternoon games for around $35m. 
Meanwhile, NFL has streamed selected games through Amazon Prime, having previously done a deal with Twitter for the same rights. However, major sports brands are also testing the waters with their own OTT services, with NFL having its own Netflix-style streaming Game Pass service for the European markets, where subscribers get access to more than 300 games on demand during the season.  
A major test case for how far the likes of Amazon, Facebook and Google want to go currently when it comes to live sports streaming came up with the renewal of the television rights for the Premier League. Since the early 1990s, this has been dominated by satellite TV broadcasters, but the streaming giants were expected to join the bidding for two of the packages available this time around. 
In the end, there was no bidding war and while Amazon bought the rights to 20 games, the other package went to BT who already had 32 games, so this time the revolution didn't quite take place, and live football will still be mostly televised. However, that doesn't mean that a big change isn't coming. Amazon is dipping its toes into the waters in this market as it has in the US, and these are early days for a growing market. 
Risks and Opportunities
But what individual sports teams do to capitalise on these changes in the digital landscape? Rights are negotiated collectively at the moment and bring in huge sums of money for all of the teams in the league, making it impossible in the short term and risky in the long term to break away from this system. This means that while they can set up their own OTT channels, the core product of live game coverage isn't an option outside of pre-season tours. 
However, there's still plenty of content that sports clubs can utilise to acquire subscribers and keep them engaged. So far, OTT videos are generally available for free on club websites, despite offering all the kind of game highlights and behind-the-scenes footage that fans would love to sign up for. This would not only be a potential new revenue source, but also a priceless piece of fan engagement that helps you gather data to offer a better personalised service to them. 
How the current shifts in the digital landscape ultimately affect sports clubs is still unclear as we wait to see what the impact of the rise of OTT has on broadcast rights to the top sports worldwide. Much of that will depend on how initial testing-the-water rights deals perform, as well as whether users – particularly millennials – continue to drift towards streaming and away from traditional broadcast channels. 
Next Steps
MPP Global can help you manage the user subscriptions and billing components of setting up your own OTT video platform or optimising the process of an existing channel. We have a rich history in the sports OTT world, having worked with Sky Go, NOW TV, ATP, Sky Sports, Juventus, Leeds United and Fulham amongst other sporting clients across the world. 
We help you get your subscription services up and running in time to start engaging your fans with offers and incentives (free trials, gifting, loyalty triggers and more) to help you to own that relationship on an ongoing basis, so get in touch with our sports specialists to discuss strategies on how to manage and grow fan engagement. 
Read More: Fan Engagement for Sports Brands
Sports brands need 24/7 global engagement now to maximise lifecycle value from fan relationships and this whitepaper will demonstrate some of the best ways to achieve this, looking at the factors affecting fan engagement in the sports world, from disruption in the OTT market to the challenges that internationalisation brings and the tactics that can be used to engage with a millennial audience.
Download our "Fan Engagement for Sports Brands" Whitepaper