How to Acquire and Keep Gym Members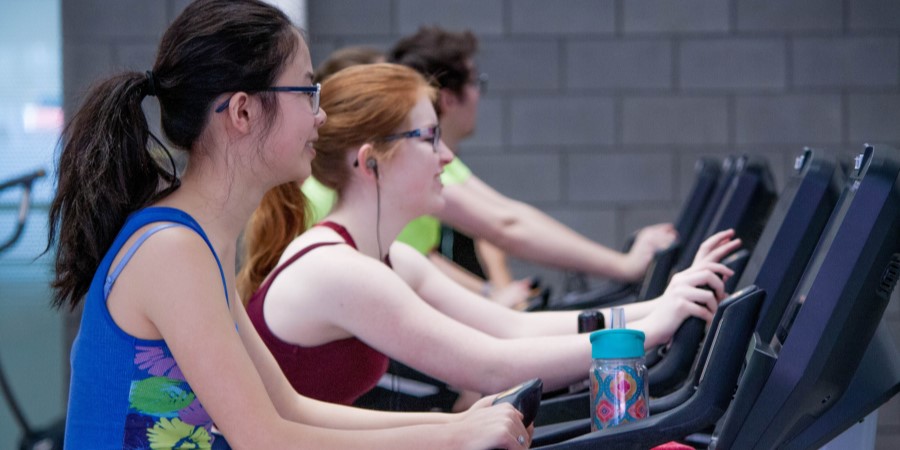 How to acquire more gym members…..and keep the ones you've got…..
According to the most recent State of the UK Fitness Industry Report (1), there are over 9.7 million fitness club members in the UK, which means that one in every 7 people in the country is a member of a gym. The same report revealed that there are 6,728 fitness facilities competing for those members, while the Mintel UK Health and Fitness Club Report 2017 (2) showed that retention is a major issue for gyms, which lose around 50% of their members every year.
This paints a picture of an industry hardly struggling for paying customers, but definitely having issues earning loyalty from its members. In the past, it's been the case that fitness clubs had a reputation for being notoriously difficult to leave, to the point of getting bad publicity; a tactic that might have artificially boosted retention rates, but that did little to make customers feel valued and remain loyal.
Meanwhile, gyms are not only having to compete with each other but also against new schemes like PayAsUGym, which gives its users flexible access to over 2,700 gyms across the country on day passes and monthly passes. This enables them to be free from even the most basic of membership contracts on offer from regular gyms, appealing to people who would rather be footloose and fancy-free about where they work out.
So how can gyms stand out in this market, and how can they start reducing that churn rate?
How to Attract New Gym Members
The days of prohibitive gym memberships seem to be behind us now, but with a survey showing that 47% of gym members would consider cancelling their membership for an alternative exercise service, it's clear that there's some way to go to convince them to stay put. Here are some suggestions:
More Flexible Membership & Payment Options
The rise of PayAsUGym demonstrates that customers are looking for more than a simple monthly contract to keep them as members of a gym. So, fitness clubs need to react to this challenge by offering their users similarly flexible options, like day and monthly passes to meet the needs of a wider range of customers. The same goes for how members pay to use the gym, instead of relying entirely on direct debits.
Give Customers More Control
Across all types of subscription services, putting more control in the hands of your members is a good way to avoid losing them. If they need to take a break from their membership, you have the choice between letting them do that or losing them as a member altogether, so why not offer a self-care service where they can manage their memberships themselves?
Offer Exclusive Content
Gyms need to move with the times to stay relevant, and that means offering more than just physical fitness equipment and personal trainers. Data from Mintel showed that 44% of consumers would take part in a virtual reality class while at the gym, an option that, along with offering VOD classes, means less reliance on having staff available to offer personal training in person.
VOD training videos could also be made available via a website or app so that members could follow the classes without needing to physically be at the gym. Fitness apps are amongst the developments in the market that are competing with gym memberships, so this would give members the chance to have the best of both worlds.
Move into Retail
Fitness clubs have long had a retail element to their offer, but this has usually just been in the form of towels and branded water bottles on the shelves behind the reception. What gyms need to do is to offer a more comprehensive package that manages the health lifecycle of their members, with personalised meal plans and products on sale that offer genuine benefits while engendering customer loyalty.
How to Reduce Your Churn Rate
All of the above will help to keep your members happy and engaged as well as appealing to new members, but there's also steps you can take to ensure that you aren't losing members unnecessarily.
Reducing Involuntary Churn
Believe it or not, a large amount of lost subscriptions come from people who don't actually intend to unsubscribe. They might not have the balance to pay for their gym membership when the direct debit is due to come out, or their card might have expired and not been updated in the system. With the right subscription and billing software, you can avoid both issues.
Knowing when payments are most likely to fail and putting in place suppression windows for these times and dates means you should be able to cut down on failed transactions and lapsed memberships, which is also good news for your members, who won't lose access to your gyms. Equally, using a card updater service, like the one available in eSuite, means that expired cards can be automatically replaced in the system without the member needing to inform you of the change.
Predictive Churn
Within the fitness industry, it is usually quite straightforward to identify those members who are likely to churn. If a member hasn't visited your gym in a month, they are clearly not making the most of what they are paying for and aren't likely to want to keep on paying. However, if you use predictive churn functionality, you can utilise machine learning techniques to come up with a churn risk probability for each subscriber and target high risk members with marketing or sales campaigns to try and engage them again.
Conclusion
Fitness is an industry with plenty of potential to keep on growing as it serves a basic need for people to stay healthy. However, there's also a lot of room for gyms to grow in terms of how they attract and retain more members than they currently are. Losing half of your members every year puts a lot of pressure on to replace them. If you want to learn more about how you can start to improve your churn rate, why not get in touch with one of our subscription commerce experts.
Sources:
Download our Guide on how to maximise gym memberships now: