IBC Unwrapped – from a Partner, Prospect & Customer Perspective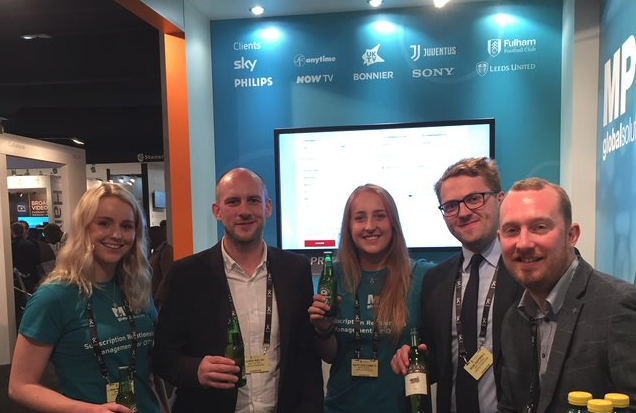 MPP Global has returned from Amsterdam after exhibiting at IBC 2017. Our global team of OTT specialists showcased eSuite, the world's smartest subscription and billing platform for broadcast and OTT service providers. It was an exciting show, with the theme of Truth, Trust and Transformation across the OTT and TV industry.
MPP Global has handpicked the two areas that struck most interest with those that they met with at the show: metered video on demand (MVOD) and advanced churn management.
1. MVOD
At IBC, MPP Global introduced MVOD, which helps our clients organically entice and convert anonymous users into paid or registered customers. By leveraging metering technology, broadcasters and sports right holders can implement complex business models across digital assets in a simple way. Metering policies can be applied on a time, click, view, IP or geo-locational basis, providing new flexibility for content monetisation.
Time-based free trials can be mutually beneficial for both the content provider and the consumer; consumers can access content they love and sample the service, while broadcasters can establish a customer identity and offer a personalised experience. This is achieved by collecting data against the user, such as personal information and behavioural data, that can be used for personalised targeting in future. A true value exchange, data for content.
Similarly, sports clients are using MVOD to build out fan personas and to implement different business rules on their assets internationally. For example, content can be placed behind paywalls in mature markets, while content is behind registration walls or surveys in newer, less saturated markets. A localised approach enables sports rights holders and broadcasters to collect data and intelligence on their international audiences, to facilitate wider marketing and presenting products and services to individual users that offer the greatest propensity to purchase.
MVOD is also useful to attract a decreasingly loyal customer base to specific service providers – the increasingly fickle customer doesn't want long contracts and will switch between OTT providers depending on offers. The 'Game of Thrones effect' was a topic of discussion at IBC – customers look for day passes, short contracts or metered models to watch their favourite programme and churn once it has finished.
2. Advanced Churn – Retention and Recovery
OTT operators often allocate large budgets for subscriber acquisition and think about relationship management and churn as an afterthought. Unfortunately, this is much too common in our industry. Of course, acquisition is important and eSuite supports a number of tailored promotional techniques including trials, vouchers, discounts, gifting and refer a friend. Offering free trials is one of the tools that OTT giant Netflix leverages to attract audiences, leading to a projection of 128 million viewers this year.[1]
However, a lack of focus on consumer relationships, experiences and subscriber retention from launch is a mistake. Relationship management should be at the forefront of customer engagement and your subscription strategy. Loyalty triggers, consumer engagement, granular content bundles and service credits are mechanics that our clients use to build relationships throughout the entire subscriber lifecycle. MPP Global has worked with Sky since 2005 and built a fantastic customer-centric service that offers products, trials and services for all content tastes and consumer behaviour.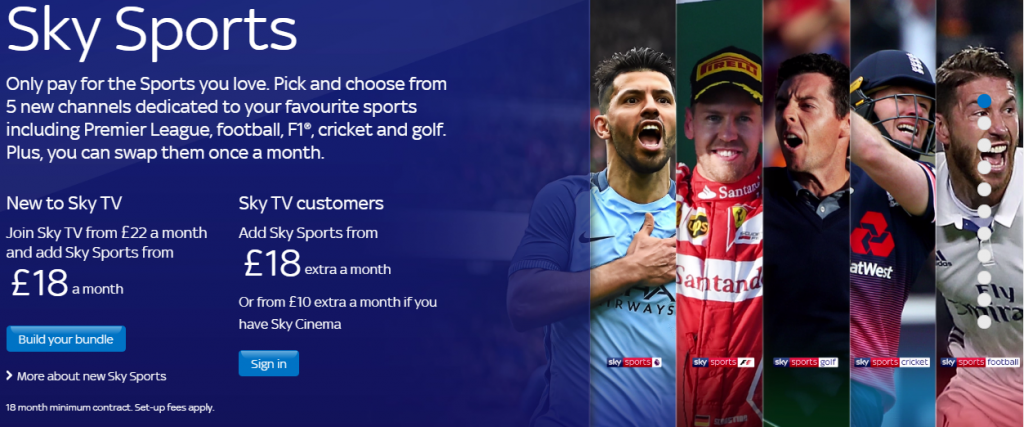 eSuite's Retention & Recovery module supports the prediction and reduction of churn, with pre-built customer retention campaigns and workflows to target potential churners with rules-based offers, campaigns and engagement. Rather than relying on CRM triggers and retention marketing, MPP Global helps clients radically reduce voluntary, involuntary and predictive churn with this advanced functionality.
Voluntary Churn: creating rule-based retention offers within the cancellation user flows, such as stay and pay 30% less, which has a success rate of over 50% for some of our clients. We firmly believe that is better to retain 70% of the customer value, rather than 100% of nothing.
Involuntary Churn (payment breakage): for lost, stolen, expired cards, declined transactions or when funds are not available.
MPP Global drastically reduce involuntary churn rates by implementing:
Acquiring suppression windows
Grace periods and retry rule schemes
CRM triggers & card flagging
Functionality to enable customers to self-manage all aspects of their subscription online
Predictive Churn: eSuite leverages machine learning algorithms that can generate highly accurate reports of identify consumers are most likely to churn in the following month. We are identifying users with over 90% accuracy, providing our clients with a number of weeks to engage and retain subscribers at high risk of churning.
The importance of reducing churn is vital and our clients are seeing the benefits first-hand in retaining millions in subscription revenue.
MPP Global is also travelling to Monaco for SPORTEL from October 23rd – 26th 2017.
Meet with our industry experts at Stand A51 to discuss how to effectively develop your recurring revenue strategy, manage all aspects of the fan lifecycle, as well as showcasing client projects and where we see the industry going.
---
Book a Meeting with our Specialists
---
References
[1] www.forbes.com/sites/danafeldman/2017/04/13/netflix-remains-ahead-of-amazon-and-hulu-with-128m-viewers-expected-this-year/#59b7839c216c