MPP Global & Evolok at Dagsvara 2014: Harnessing the Power of Digital Content Monetization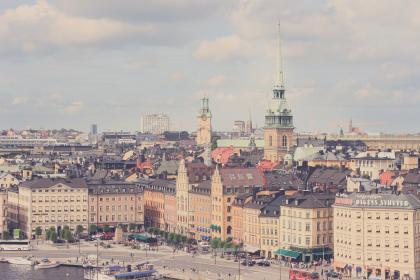 Dagsvara 2014 in Stockholm is fast approaching and MPP Global and Evolok will be in attendance at DagsVara 2014 on February 5 and 6, where we will join industry professionals in discussing some of these notable changes in the Northern European publishing market and what lies ahead for the sector.
Today we are seeing positive paid content and paywall results across the globe for innovative publishers. The question is no longer whether to embrace this strategy, but more importantly how best to do it.
We're offering attendees the opportunity to learn from industry pioneers –The Times (UK), Unidad Editorial (Spain), dmg media (UK), Evening  Standard (UK), Telegraph Media Group (UK), Dagbladet (Norway) and many others.
MPP Global and Evolok together provide business critical solutions to all these clients – launching paywalls, migrating print to digital subscriptions, introducing social sign-on and other innovations all working towards creating a centralized view of their entire print and digital portfolio to analyze, report and act on big data.
Does your existing technology…
Support the sale of extremely personalized, flexible and even experimental product packages and campaigns on the fly?
Enable you to do A-B testing to experiment with parallel registration and payment models?
Enable you to centralize, monetize and analyze your data?
Maximize multi-platform and print revenue?
Enable you to create, implement and produce offers and incentives including 3rd party collaborations?
Join us for a discussion on these topics and learn how to create a sustainable business model that is flexible enough to grow and change with your business.