Personalization and Promotions: Reach Out to Consumers this Holiday Season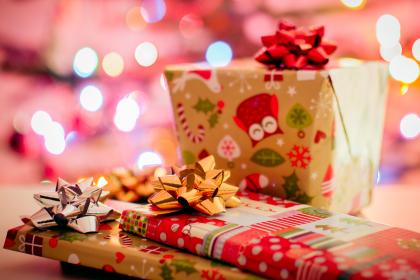 Everyone is interested in a good offer. Whether this is a discount on your meal or a reduced rate for an online subscription. With the holiday season upon us everyone is looking to get the best deals and media companies can use this to their advantage.
So how can you target your consumers better?
In the wake of Black Friday and Cyber Monday we saw plenty of media companies offering limited offers to consumers. These were all focused on reaching out and engaging the audience, helping to foster brand loyalty and drive revenues. So in the run-up to Christmas, how can media companies and content owners reach their audience in a more targeted and personalized manner?
Reach Out with Personalized & Targeted Offers
Everyone wants to feel valued as a customer, that is not new news. So with this in mind, content owners can reach out to their consumer base with personalized and targeted offers which they know the consumer will engage with. Organizations are now collecting more data about their audience which plays a huge part in creating personalized & targeted packages and offers which you know will retain, attract or reward consumers.
If you know a consumer prefers your sports content and watches several games over the course of a few days, can you entice them with a personalized offer to purchase a month long sports subscription? If a student studying fashion only reads articles or news related to fashion, would it not be beneficial to reach out to them with a fashion package at a discounted rate?
Targeting your consumers with discounts or services you know they will be interested increases the engagement rate and likelihood they will use them. With more customers engaging and using these discounts you are building audience levels, customer insights and driving revenues for future marketing initiatives.
Grow Audiences with Limited Offers
Content owners can attract more consumers to their services by offering a limited offer in the run-up to Christmas. The Telegraph, for example, offers a reduced digital subscription of £12 for 12 weeks and appealing to audiences to 'treat yourself this Christmas'. With a digital readership of 92.1%, the Telegraph identifies the importance of reaching out to your audience with offers which will entice them.
By providing a limited offer you can attract a larger and newer audience to your service, which following the initial reduced entry you can then target to upgrade or offer more personalized packages.
Give the Gift of Digital Content
With more consumers accessing news and video content online, why not provide the gift of a subscription to a publication or streaming service?
By offering the ability for consumers to purchase a subscription as a gift for someone else, you can attract new customers to your service. This is a successful method of creating a referral scheme which enables the recipient to consume content equivalent to the value of the gift they receive. By offering this as a service, content owners can reach out to both the purchaser and the recipient in the future, while the strategy supports growth in both customer acquisition and new revenue generation.
Reward your Consumers
With the right platform, you can reward loyal customers for their continued service over the previous year by providing monetary credits. A positive and beneficial way of doing this is by going off their overall purchases to provide a service credit of an agreed percentage, which can be redeemed for future purchases on your own site or a third party site.
This a great way of identifying returning customers and by rewarding them you can increase customer loyalty. By fostering loyalty, you can help to increase customer retention and develop revenues.
Holidays are Coming
Tis the season to offer more. With consumers across the content industry expecting more from services, now is the time to target your audience with personalized and targeted offers. Help to drive customer loyalty, increase audience numbers & insight and drive revenues by providing promotions which are truly engaging.
How are you reaching out to your consumers this holiday season? Get in touch to share your thoughts or to find how you can use voucher code functionality to drive audiences and revenues.