ProSiebenSat.1's OTT Platform Joyn On Track to Reach 10 Million Subscriber Goal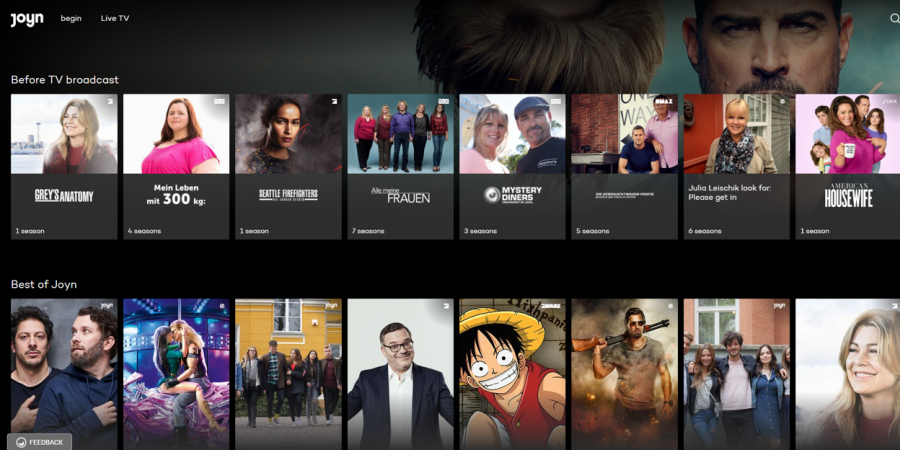 In September 2018, MPP Global announced that we had been selected by ProSiebenSat.1 Digital to deliver Joyn, the company's new OTT platform launched as part of their joint venture with Discovery Communications, designed to deliver an unrivalled digital entertainment experience.
Combining the words "joy" and "join," Joyn officially launched in June 2019, inviting users to #joynthejourney with free live-streams from over 50 TV channels, in addition to an extensive on-demand offering of original series, shows, exclusive previews and other local content.
Joyn is available as an app for smartphones and tablets (iOS/Android), Amazon Fire TV, Smart TVs (Android TV), Apple TV and on the web at www.joyn.de.
To date, ProSiebenSat.1 and Discovery have gained 15 content partners for Joyn, including ZDF, Sport1, WELT, Viacom and Axel Springer. By winter 2019, the Eurosport Player and maxdome video-on-demand (SVOD & TVOD) will be integrated onto the platform. There has also been the addition of curated theme channels, the first being from Food Network and MotorTrend, with more on the horizon.
Soaring popularity since launch
Less than 24 hours after launch in July, the Joyn app ranked number one in the Apple Store's downloads chart.
In August 2019, ProSiebenSat.1's CEO Max Conze revealed that Joyn has recorded over 3.8m active users and 2.4m installed apps. This corresponds with an increase of 380% compared to its predecessor. These kinds of results make ProSiebenSat.1's goal of attracting 10 million users to Joyn within two years seem entirely achievable.
In last year's announcement, Chris Welsh, SVP, Broadcast & OTT, EMEA explained that MPP Global "…share the same passion [as ProSiebenSat.1] to create a compelling product offering that will engage, disrupt and entertain the German OTT market." The platform's growing popularity since its successful launch makes it clear that the market is clearly engaged, disrupted and entertained by Joyn, as the platform continues to go from strength to strength.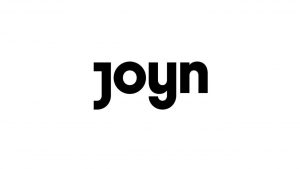 Dirk Daumann, CTO, ProSiebenSat.1 Digital, explained why the group selected MPP Global's eSuite to support Joyn: "We wanted to replace our in-house subscription VOD solution [7TV] with a much more flexible service, to support subscription management and alternative monetisation of our assets.
"Right from the get-go, we realised that eSuite presented the most flexible and complete solution for our requirements and MPP Global shared our ambitions for the future. We chose eSuite mainly for its feature-richness and complete APIs, especially when it comes to the flexibility in defining products and subscriptions. The platform also brings unique features which provide us with the ability to upsell our services through metering and paywalls."
What does the future hold for Joyn?
A premium version of Joyn will be launched at the end of 2019. Conze said ProSiebenSat.1 is currently exploring pricing options and subscription tiers and is considering offering an ad-free option similar to Spotify Premium.
ProSiebenSat.1 also has big plans to launch the platform elsewhere in Europe in 2020, either by licensing the brand and platform or by forming partnerships with national players, according to Conze. The broadcaster will look at expanding Joyn's presence outside of Germany only once the key features of the platform and the future premium offering are in place.
How did we do it? Talk to ProSiebenSat.1 and MPP Global's Broadcast & OTT specialists at IBC 2019
ProSiebenSat.1 and MPP Global will be attending the highly anticipated IBC 2019 event at RAI Amsterdam next month, from 13th-17th September. Throughout the event, our Broadcast & OTT specialists will be on-hand to showcase demos of eSuite in action.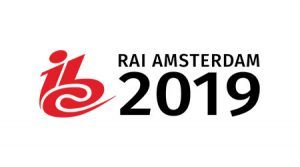 Our experience in delivering mission-critical services for OTT platforms such as Joyn puts us in a unique and informed position to provide guidance on how to:
Support your internationalisation strategy by engaging, managing and retailing to subscribers in any currency, payment type, country or language
Increase revenues with product, video and subscription offers such as free trials, gifting & targeted promotions
Combat revenues lost through password-sharing by defining policies and rules around content consumption
Drive new revenue streams by launching time or event-based passes and premium content such as live events, or Pay Per View
Acquire, monetise and optimise subscribers with OTT packages & promotions, enabling customers to create their own subscription bundles
Improve retention with predictive churn technology and win-back subscribers with personalised, engaging campaigns.
If you'd like to find out more about how the eSuite platform continues to support Joyn, and how and its features and functionality have enhanced the platform and contributed to its success, book a meeting with us at next month's event.
Book a meeting with MPP Global's Broadcast & OTT specialists at IBC 2019