Publishers Need to Innovate to Overcome Print and Ad Decline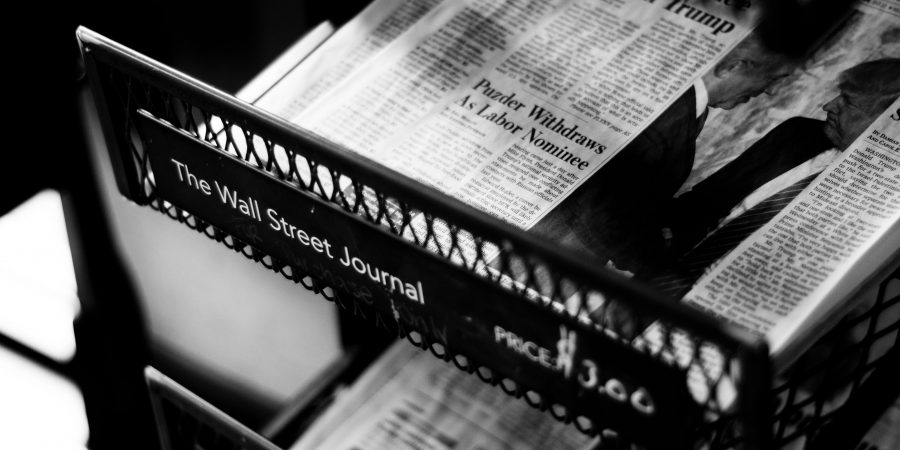 For every £150 newspapers lose in print revenue, they gain only £5 on the digital side[1].
It's a sobering statistic that highlights how far publishers still must go to secure their futures.
The dead horse of print decline has been flogged in many more words than I will expend here. And yet, for all the column inches, new CDOs and experienced CIOs, the digital transformation specialists and marketers working to solve the problem, no one quite has the answer.
What we know is that every publisher is different. Different in the content they produce and different in the value they provide to their readers. Readers also differ in myriad ways. A publication's audience may differ across locations, ages, demographics, reading preferences, consumption habits and many more variables.
Paywalls work for some, but not others. The Washington Post's 'hard' approach saw digital subscription revenue double in 2016, whilst The Sun's paywall experiment ended in a considered repeal in 2015[2].
Some are seeing the benefit of an 'iTunes model' of micropayments for content, as in the case of Winnipeg Free Press.
Others are forging ahead with supplementary ideas to drive revenue, like The New York Times' crossword app, or News UK and Thomson Reuters trying to incubate innovative start-ups[3]. As an aside, finding your 'popcorn' (i.e. by diversifying their product and service offering, movie theater owners have profited more from popcorn and concessions than admission prices) is a topic on which I recently presented a webinar, which can be found here.
What is key, in all these endeavors, is the flexibility and willingness to experiment. Often publishers approach monetization as if it needs to be set in stone. They work towards one idea, pouring all their effort and (wo)manpower into it, only to find that it does not produce the intended results.
Before deciding how to package and sell content, it is crucial that the right environment for innovation is fostered. This is somewhat based on internal culture, but is also critically dependent on the software platforms your colleagues, editors, and product owners have at their disposal.
Legacy infrastructure is very much a limiting factor for print-focused publishers. If you need to get development resource involved between the production and distribution of your content, something is terribly wrong.
With the right platform built on flexibility, agility, and ease of use, the opportunities are open-ended. Offers, incentives and campaigns can be launched in real-time, giving the insight needed to continually improve and refine approaches.
Look at, for instance, the US press' coverage of Hurricane Harvey. Paywalls were taken down, and articles were unlocked, allowing casual visitors to see the true worth of news publishers in providing quality journalism[4].
Content is King, but it's also drowned out by clickbait and churnalism. In having the agility to let casual visitors peek behind the curtain and see the value on offer, doubtless new subscribers were gained.
This could not have been done in a print-focused business, or one with a hard-coded set of access rules.
Publishers, though, have limited experience in innovation. A publishing house is not a software house, and nor should it be.
Evidence abounds that when publishers take to building their own customer acquisition solutions, effort and workload spiral with no real benefit beyond that which a purpose-made solution can offer.
The ideal, and most demonstrably successful, approach is to combine best of breed components in your customer, distribution, and content platforms. Let your journalists worry only about telling stories that matter.
The newspaper business has been compared to a patient on life support. Perhaps a more fitting analogy is that of a space traveller buckling in, preparing for a journey into the great unknown[5].
With the right mindset and toolbox, we can be best equipped for the unforeseen opportunities that await.
References
[1] http://uk.businessinsider.com/statistics-smartphones-print-newspaper-revenues-2017-2
[2] https://www.thestreet.com/story/14024114/1/trump-bump-grows-into-subscription-surge.html
[3] http://www.thedrum.com/news/2017/09/04/news-uk-looks-startups-unearth-new-sources-revenue
[4] https://goo.gl/j9ZWxL
[5] http://www.thedrum.com/opinion/2017/01/13/print-may-be-dying-dont-switch-the-life-support-newspapers-yet