MPP Global's eSuite Supports Major OTT TV Plan for ProSiebenSat.1 Digital
MPP Global has been chosen by ProSiebenSat.1, the German media powerhouse, to drive their OTT platform that also supports their new joint venture Joyn (formerly 7TV) with Discovery Communications.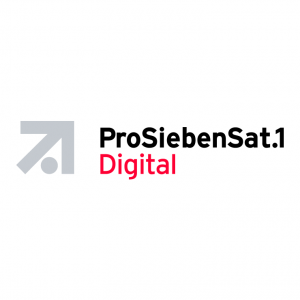 EDIT 22/05/19: 7TV, the joint venture between ProSiebenSat.1 and Discovery, has been rebranded as Joyn.
ProSiebenSat.1 operates free-to-air commercial TV channels, pay TV channels, radio stations and related print businesses. Every day, 45 million TV households in Germany, Austria and Switzerland watch ProSiebenSat.1's 14 free and pay TV channels, and their online presence via web, mobile, smart TV, apps and social media generates more than five billion video views annually. 
ProSiebenSat.1 Digital is providing the digital outlets for the ProSiebenSat1 Group on web and mobile and is also the tech provider of the recently created joint venture between ProSiebenSat.1 and Discovery Communications. The joint venture is set up to launch a new, premium entertainment streaming service in Germany. The pioneering OTT platform will offer a full package of live streams, an extensive media library with local content, Hollywood productions and high-quality sports content. It will also incorporate the Eurosport Player and maxdome video-on-demand (SVOD & TVOD) portals. 
The service will deliver an unrivalled digital entertainment experience for consumers and features a wide range of free content and attractively priced subscription tiers, with access to exclusive sports and movies.
Dirk Daumann, CTO, ProSiebenSat.1 Digital, explains:
"To be successful with the ProSiebenSat.1 Digital Products and new OTT Platform, we wanted to replace our in-house subscription VOD solution with a much more flexible service, to support subscription management and alternative monetisation of our assets. This was when we discovered MPP Global's eSuite platform." 
Explaining how ProSiebenSat.1 concluded that MPP Global was the chosen technology partner for the joint venture, Daumann said:
"Right from the get-go, we realised that eSuite presented the most flexible and complete solution for our requirements and MPP Global shared our ambitions for the future. 

"We chose eSuite mainly for its feature-richness and complete APIs, especially when it comes to the flexibility in defining products and subscriptions. The platform also brings unique features which provide us with the ability to upsell our services through metering and paywalls.  

"In the future we envisage a model where we let consumers "try before sign-up". So, consumers can watch the start of one of our premium shows for free and, after getting a sneak preview, they can decide if they want to subscribe so they can enjoy the rest of the show. This kind of functionality is essential to the future of the consumer-friendly platform we are developing." 
Discussing the long-term vision for the ProSiebenSat1 Digital Products, Daumann concludes:
"We want to put the consumer first and provide a range of alternative monetisation models for our content." 
Chris Cheney, CTO and Co-Founder, MPP Global, said:
"ProSiebenSat.1's project scope is particularly exciting as the company has big plans. 

"eSuite is perfectly positioned to take ProSiebenSat.1's VOD ambitions to the next level, giving them access to the functionality needed to monetise their content for a growing and more diverse audience."
Chris Welsh, VP, TV & Sport, Europe, commented:
"MPP Global is proud to welcome ProSiebenSat.1 as a new client. We share the same passions to create a compelling product offering that will engage, disrupt and entertain the German OTT market."