The issues surrounding digital transformation and evolving consumer habits have been impacting publishers for over a decade.
As a result, we have seen an increasing amount of media companies and newspapers implementing new strategies alongside their traditional print to grow revenues. This has been driven further by the way consumers are accessing content, with a greater percentage of audiences viewing content from their mobile and tablet devices.
This presented L'Équipe, France's only dedicated sports newspaper, with an opportunity. To stay ahead of its competition and keep in touch with its audience, L'Équipe needed to find an alternative business model to advertising to diversify its revenue streams and overcome decreasing revenues that the newspaper was previously experiencing.

L'Équipe chooses MPP Global's advanced subscription & billing platform

Founded over 70 years ago, L'Équipe is historically a daily newspaper, focused solely on sports content. Since the late 1960s, the publication has been part of Amaury, one of the largest publishing houses in France. The publication has since grown to a media group, with its newspaper, magazines, website, mobile sites and a free TV channel.
In light of changing consumer behavior and the rise of ad-blockers, L'Équipe saw the necessity to look for an alternative revenue model to advertising. The aim of this was to diversify its income sources and overcome the newspaper's decrease in revenue.
The publisher noticed that fewer and fewer consumers were using newspapers and instead were turning to online sources to access sports news. L'Équipe experienced this first hand, with more readers accessing its digital newspaper, which at the time was not fully adapted for online usage. This meant to continue engaging with consumers, increase subscriber numbers and grow revenues, the publisher needed to evolve and adapt its offering, especially with consumers having access to more online through interactive statistics, infographics and photos.
To achieve its goals, L'Équipe chose MPP Global and its advanced subscription & billing platform, eSuite, due to the company's proven digital experience in the newspaper and media industry. A significant benefit for the publisher was also the platform's large range of product offers and subscription options, including trial periods and grace periods starting on a daily, weekly and monthly basis, and the ability to create discount or percentage voucher codes for services and products.

L'Équipe worked alongside MPP Global to successfully launch an innovative online content strategy and adapt its digital service offering.
With over 14 million monthly unique visitors, the publisher required a platform which provided the management of all digital products and offers through a single platform. Leveraging eSuite, L'Équipe can engage and manage the consumer at each stage in the customer journey, from engagement and registration to payment and consumption.
Since implementing the platform, L'Équipe has given its customers the ability to buy an all-encompassing monthly subscription or individual articles. For engaged users, the publisher offers digital subscription bundles, including their daily sports newspaper and weekly magazine, exclusive digital-only subscriber content enriched by interactive data and videos, ad-free and live content and additional services such as an extensive sports gallery and archive of historical sports content. Customers can pay for small pieces of low value content using eSuite's micropayment engine, leveraging a pre-paid e-wallet which stores service credits, purchased via credit card. By offering the choice between articles, bundles of articles and subscriptions, the publisher gives its customers the ability to consume the amount of content they are comfortable paying for. By empowering L'Équipe to bundle and unbundle content on a flexible basis, the publisher is able to quickly create new products and services to appeal to readers with different interests and drive engagement. By offering premium bitesize content for casual users, L'Équipe can monetize their casual users whilst retaining those who would happily pay for full subscriptions.
eSuite enables the L'Équipe team to launch innovative products, services, incentives and offers in real-time using an agile toolkit. Consumers can create an account and submit payment details during registration to redeem a promotion (e.g. an obligation-free trial, or a percentage discount). Leveraging the information available, the publisher can improve interactions with consumers to increase conversion rates. This engagement can include targeting subscribers with B2B offers or free trials, reaching out to a range of customers including those who have bought more than 3 editions, old subscribers who no longer engage with the services or those who have abandoned purchases. L'Équipe can also use the customer data to reach out and prevent churn by warning customers when their subscription is going to end and notifying them of an expiring credit card.
A key part of L'Équipe's decision in choosing MPP Global was to have access to promotion and voucher code technology. Leveraging the functionality within eSuite, the team can test different offers and price points, alongside price elasticity to determine the right offer for different segments of audiences. L'Équipe has then been able to identify which offers have led to the highest conversion rate, with the free trial period offer dramatically increasing conversions. Alongside its offers and promotion strategy, the company required the ability to create appealing landing pages that effectively illustrate offers which they are able to A/B test to identify the most engaging page for consumers.
The implementation of eSuite will support L'Équipe as the company looks to grow alternative revenues outside of advertising, with a focus on the changing consumer and their consumption habits.
Read More
This project is a significant move for L'Équipe as we continue to grow revenues outside of advertising. Using MPP Global's eSuite, we are breaking the mould on traditional legacy subscription business models by empowering our customers, diversifying our product and developing relationships with both engaged & casual readers to ultimately drive subscriptions.
Christina Terrier
Director of Subscriptions & Paid Content
Project Goals
New Consumer-Driven Strategy
To keep ahead of their competition and ensure that consumers were still coming back to its services, L'Équipe saw an opportunity in creating a new strategy. Focusing on the consumer and how they engage with the products and offers plays a critical role in the business decisions for the publisher. This has become more vital as L'Équipe continues to test and manage engagements and audience information.

Drive Non-Ad Revenues with Offers
With offline sales decreasing and an unstable advertising market, L'Équipe were keen to pursue alternative and complementary revenue models to advertising. The publisher wished to engage readers and help to generate revenues outside of advertising, which is where the importance of offers and voucher code functionality was a driving force in the project.
Improved Subscriber Management
L'Équipe provides not only articles but 100 years of sport photos and daily archives via its subscriber section. The publisher saw the necessity in an improved subscriber management platform to maximize the benefit it could provide to its customers. With a centralized view of all customers and subscribers, the publisher can reach out, target and understand its customers better to improve relationships, identify opportunities and develop revenues.

Cross-sell and Upsell Ability
Part of the project for L'Équipe was to be able to sell per article, or a bundle of articles, to provide a larger range of products and prices. By reducing any constraint for buying, the publisher identified that once a reader has paid for a small amount of content, there is more willingness to purchase again in the future. This is essential for the publisher as it looks to increase opportunities for cross-selling and upselling.
Conclusion
Since the launch of its new innovative strategy, L'Équipe has experienced significant growth and development across its digital services. Within 3 years of the launch, the publisher has reached over 300,000 accounts.

A significant aspect of the project for the sports publisher was to acquire and use voucher code and offer functionality. With eSuite, L'Équipe has been able to test different trial periods to analyze and manage how this impacts subscriptions and in particular, which offers led to the highest conversion rates. The publisher found that their free trial period offer significantly increased conversions. The innovative functionality enabled the publisher to create over 100 different offers to engage, acquire and retain customers.

Since implementing eSuite, L'Équipe has seen variations of engagement with its content. The publisher acquires a significant part of its revenue from its bitesize content, which includes individual articles and bundles of content. The intention of the bitesize content was to help drive subscriptions, however L'Équipe found that while these customers were not converting to subscribers they were still engaging with content. This has actually created a new demographic for the publisher to engage with and target.

L'Équipe has also achieved a new level of subscription management, selling bundles of products, testing price elasticity with different prices and different offers and developing the gifting journey by offering the ability to sell e-cards. This functionality enables the publisher to constantly innovate and engage with its consumers with a range of different packages and methods.
The Client said:
"
As we looked to adapt in light of our changing audience, it became critical to have a platform which could support us as we broadened our digital services. With eSuite, we have been able to better manage our customers and subscribers and drive additional supplementary revenues from bitesize content to subscription gifting.
"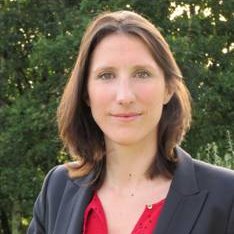 Christina Terrier
Director of Subscriptions & Paid Content