News UK were looking for the most advanced CRM and eCommerce platform available when the decision was taken to monetize content through their flagship news website The Times. Drawing upon MPP Global's experience in the media and entertainment sector at providing award-winning eCommerce payment gateways to monetize digital content led MPP Global to being selected for the exciting project.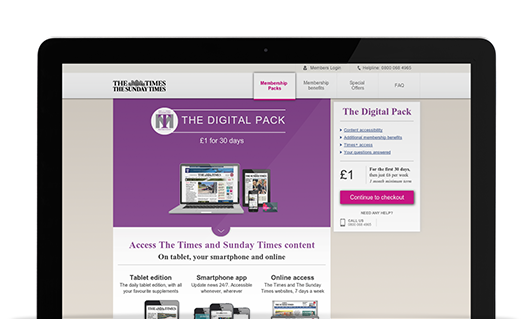 Times Online Paywall Powered By MPP Global

The Times website offers users the online presence of one of the world's longest running broadsheet newspapers. In its online form, The Times provides users with content on demand through a paywall delivered by MPP Global's award-winning platform, eSuite. By enabling web users to swiftly purchase the content they wish on multiple devices in the home or on the move, and offering multiple payment types not to mention supporting subscriptions means that MPP Global's eCommerce system brings Times readers closer to the content they want than ever before.
Based on MPP Global's expertise providing award-winning CRM and eCommerce solutions for the media and entertainment sectors specializing in offering a breadth of payment integrations accepting multiple payment types, offering multiple payment methods across multiple payment channels made MPP Global the perfect eCommerce provider for the project.

With support from MPP Global's expert development team, the eSuite platform was directly and seamlessly inserted into The Times website presenting the user a paywall to process transactions enabling the continued viewing of content.
By delivering an advanced, secure and award-winning platform tailored specifically for the challenges of the media and entertainment sectors means that development time-scales are dramatically reduced and eCommerce payments are swiftly and seamlessly enabled.
Fundamental to all of MPP Global's eSuite platform is the utilization of secure centralized payment accounts and one-click transactions. By storing a user's personal details and payment details and with a smooth registration process delivered within the customer journey eSuite enables the user to make single item purchases swiftly and repeat purchases with a simple click.
By accepting multiple payment types including local payment types, currencies and PayPal as well as processing alternate payment methods such as subscriptions not only means The Times is immediately well positioned for international users but also can manage their offline subscriptions in one place.
Complemented by MPP Global's tailored management console also means that The Times customer services team can also manage and deal with customer accounts and orders centrally through the MPP Global platform.
The Times and Sunday Times were among the first in the world to successfully establish a subscriber model based on a wholly paid-for proposition.
Project Goals
Speed to Market
By harnessing MPP Global's vast experience in the media and entertainment sectors, development times were significantly reduced and speed to market increased. With The Times paywall being one of the first launched, this level of service was crucial for such a ground breaking project.
Centralized Customer Details
MPP Global not only processes the payments but also stores user details and payment information attached to that user, essentially creating an eWallet, to enable one click transactions for future purchases, thus increasing the likelihood of users returning to purchase content.
Multiple Payment Types
With a global audience seeking The Times content, both in digital and print formats, MPP Global provided an array of payment types including various currencies and Paypal, as well as processing numerous local payment types to cater for the international and print-favoured audiences.
Digital Content Monetization
The Times was one of the first newspapers to introduce a paywall. The idea of offering the popular broadsheet's content in digital format to be accessed by a range of devices and users, on the go or at home, opened a whole new world waiting to be monetized.
Conclusion
By offering centralized payment accounts and one-click transactions means repeated purchases are easy and barriers to purchase are removed. Furthermore with a very user friendly interface for first time purchases, eSuite makes the customer journey a smooth one, delivering the content users require very quickly.
The Client said:
"
The Times and Sunday Times moved to become paid-for across all formats in 2010. Initially thought of as a crazy move, it has been successful and is now flattered by widespread imitation. We already have 140,000 paying subscribers, mainly on the tablet, and it's growing.
"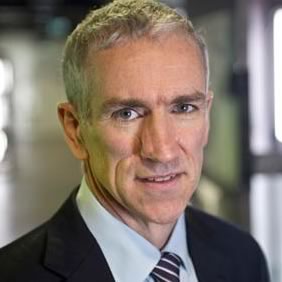 Mike Darcey
CEO, News UK