Founded almost 100 years ago, SF Studios has been the leading film company in the Nordics with its head office in Stockholm, Sweden and subsidiaries in Norway, Denmark and Finland. The company produces filmed entertainment for the cinema, television and home. In 2002, SF Studios launched SF Anytime, now the leading video-on-demand (VOD) service in the Nordics. 
As broadcast and digital continue to converge, SF Studios is broadening their service offering through SF Anytime. The operator has aspired to develop an enhanced customer experience by offering its consumers access to its video-on-demand service across multiscreen as TVOD and, in the future, as SVOD and EST. 
SF Studios required a proven and successful subscription and billing platform and looked into MPP Global due to the company's experience and innovation in delivering eSuite, the world's smartest subscription and billing platform.
Watch Ted Björling, OTT Manager at SF Studios share his experiences of working with MPP Global's eSuite to maximize subscriber revenues. >>

Leading Nordic OTT company, SF Studios, launches two highly scalable SVOD services without the need for extensive customisation or bespoke development using MPP Global's subscription and billing management SaaS platform

The new CRM and eCommerce solution needed to be flexible to integrate with the current OVP, enabling additional functionality and scalability for SF Anytime to evolve into both a TVOD and SVOD service, with both models accessible via a single customer account. 
As SF Anytime offers a multi-platform service, several payment channels needed to be considered, including web, mobile, tablet, connected TV and games consoles. The solution also needed to operate in multiple languages (English and Nordic local languages) and multiple currencies (SEK, NOK, EUR and DKK). 

With eSuite's complete out-of-the-box solution, SF Anytime can deploy a more scalable service without the need for extensive customisation or bespoke development. The platform enables all customer data and records to be centralised in a single view across multiple territories, whilst the sophisticated subscriptions and entitlement management system manages the full billing lifecycle of all recurring subscriptions.  
An advanced reporting suite was deployed to measure all payments and subscriptions. eSuite HQ will be used for customer support, enabling SF Anytime to perform several customer support functions such as editing end-user data, refunds, applying service credits and processing payments using a virtual terminal. 
This is the next step for SF Anytime, with eSuite enabling us to offer an enhanced customer experience for both loyal and new customers across all territories. With eSuite, we can target consumers with a more personalized experience which will see them returning time and time again to the service.
Fabian Bonnier
CTO
Project Goals

Advanced CRM & eCommerce
By centralizing all its consumer data from all Nordic territories into a single platform, SF Studios can understand its customers and create products and promotions which will attract and retain, with the goal to significantly expand its market share

Flexible Pricing
SF Studios needed the ability to change their pricing quickly and easily, allowing them to change their business proposition to end consumers rapidly and responsively
Marketing & Promotional Tools
The necessity to maintain and grow its customer base is a key goal for SF Studios. Using the marketing and promotions tools available in eSuite, the company can create promotional incentives to attract new customers to its services, reward loyal customers, and retain customers

PCI Compliance
With PCI-DSS Level 1 compliance, eSuite enables SF Studios to transmit, process and – crucially – store payment data, which enables ongoing recurring subscriptions to be tokenized without touching the consumers and provide one-click transactions
Conclusion
As OTT Video Manager Ted Björling says: "Using the eSuite platform, we have been able to scale our customer offering in a way that we couldn't previously. If we went back a couple of years, we regularly had issues during peak times like Christmas, where our platform couldn't manage all the customers accessing the service. Since we have migrated to eSuite, we simply don't have that problem anymore – it just works."
The Client said:
"
eSuite has proven to be an incredibly flexible platform. We know that when our business requirements change, there's a solution to support us and quickly bring new ideas to market. We're confident that with eSuite, we can innovate our business without restriction.
"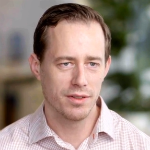 Ted Björling
OTT Video Manager