サブスクリプション・モデルは、リテール業界において最も急速に増加する収入源です。純粋なデジタル小売業者(伝統的な実店舗販売を行わない業者)は、メディア業界に倣い、継続課金モデルを採用し、カスタム選択できる商品を定期的に顧客に提供しています。
伝統的な小売業者は、デジタル分野で遅れをとっており、「ニッチな」小売業者だけがサブスクリプションおよび補充モデルを採用している状態です。このケーススタディでは、MPP GlobalのeSuiteプラットフォームがこの有利な収益源をどのように保護し、最大化しうるかを検証していきます。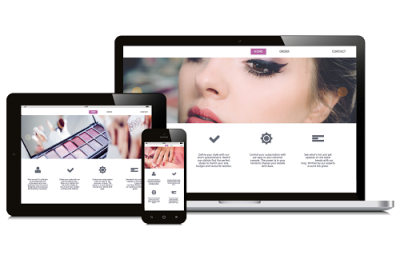 数百万ポンドのサブスクリプション業務を運用する大手小売業者がeSuiteを実装する理由

2016年、ある英国大手小売業者が、物理的な商品カタログの購読管理ソリューションを提供するプロジェクトをMPP Globalに依頼しました。
このプロジェクトは、柔軟な機能および優れたユーザビリティを提供し、かつ大幅な運用コスト削減を実現するクラウドソリューションの実装を目的としていました。MPP GlobalのリードでeSuiteプラットフォームを導入することにより、このリテーラーは、新規顧客および既存の顧客との関係の強化、サブスクリプション収益の増加を実現しました。
RFPプロセスの後、最先端の技術と広範囲なサブスクリプション管理機能を提供するMPP GlobalのeSuiteプラットフォームが選出されました。
顧客プロフィールを外部データフィードから取り込み、個々の好みに合わせたカスタム価格を提供するプラットフォームが必要とされていました。8万通り以上の置換処理が可能なこの「価格設定計算機」は、複雑なビジネスルールに対応し、小売業者チームの非技術的メンバーが頻繁に更新することができ、推奨される商品およびカスタム価格をリアルタイムで店舗に提供することができなければなりません。
新しいプラットフォームを小売業者のサプライチェーンと密接に統合し、大量の注文ファイルを流通倉庫に安全に送信することも必須条件でした。複数の配送オプション、返品処理、および梱包用のマーケティング資料(顧客の推奨商品に依存)の提供も求められていました。
Read More

Following the RFP process, MPP Global's eSuite platform was selected by the retailer to provide leading edge technology and extensive functionality for subscription management.
The platform was required to take an external data feed of customer profile data to provide a tailored price to the customer based upon their individual preferences. With over 80,000 permutations, this "Pricing Calculator" needed to support highly complex business rules, be frequently updated by non-technical members of the retailer's team and to deliver the product and pricing recommendation to stores in real-time.
It was essential for the new platform to be tightly integrated with the retailer's supply chain; sending numerous order files to distribution warehouses in a secure manner. The integration required multiple delivery options, returns and in-package marketing literature (determined by the customer's product recommendation).
The retailer has a complex in-store system that enables store personnel to collect customer data and manage in-store stock levels. The eSuite implementation has been designed to seamlessly integrate with the in-store system; reducing training requirements and preventing the store team from having to navigate multiple systems and manage various sets of credentials.
Financial reporting and the ability to manage revenue recognition across a network of 800+ stores was a major issue for the old subscription management platform. eSuite has enabled the retailer to centralise all reporting, providing access to financial data at group and customer levels in real-time. Internal administration tasks such as transferring a customer between stores for aftersales management, refunding with subscription credits and managing the customer's payment and personal details, can also now all be conducted instantly by non-technical staff.
The company will provide customers with the ability to manage their account directly via an online self-care portal. Self-care pages are provided as standard by eSuite; with the intention of minimising the burden on customer support centres and all the associated costs.
The project also added SEPA Direct Debit for European customers, and Credit/Debit Cards to the list of supported payment types. This increased breadth of payment options has enabled the retailer to open their offering to a wider target audience.
The company operates in a highly competitive retail sector which meant a key focus of the project was to introduce promotional tools to the retailer's marketing team. As standard, eSuite provides the company with the ability to run subscription trial periods, percentage and fixed price discounts and group discount offers. The retailer expects the introduction of this marketing functionality to aid their ambitious growth targets to increase subscription revenues by 20% year-on-year over the next 5 years.
Read More
「当社の新しいサブスクリプション管理プラットフォームとして、eSuiteは明らかに最適な選択肢でした。MPP Globalの専門チームは、当社の目標を当初から理解し、予備ワークショップを通してプロジェクトの目標を達成することのできる能力を実証してくれました。これは当社にとって多大な戦略的重要性を持つプロジェクトです。MPPグローバルチームと組むことで、安心してプロジェクトが進められます。」
リテールビジネス システム 主任
Project Goals

レガシーインフラストラクチャの廃止
既存のサブスクリプション管理プラットフォームを柔軟で将来性のあるソリューションに置き換え、増大するサブスクリプション案のポートフォリオの構築および管理を実現します。一元化されたプラットフォームにおいて、クリエイティビティを制限するような技術的制限なしに、商品、プライス・ポイント、プロモーションを自由に作成できることが望まれました。
内部効率の促進
店員、商品管理、コールセンターオペレーター、マーケティングチームが一つのダイナミックなプラットフォームを共有します。あらゆるデータをリアルタイムで更新し、1つの部門で変更が加えられれば、他の部署のチームメンバーが直ちに確認でき、行動を起こすことができなければなりません。このプラットフォームの実装により、トレーニングコストは最小限に抑えられ、重複する実務プロセスが消滅し、「技術的負債」の削減を実現することができたのです。

有利な収入源の維持
このプロジェクトの主なフォーカスは、100万人を超えるアクティブな加入者を誇る既存の顧客ベースの保護でした。すべての顧客の情報が維持され、更新処理が予定通りに行われ、現在の価格モデルが引き続き保持されなければなりません。顧客が社内のシステム構成やプロセスに変更がないと分かっている場合、個人情報や支払い情報の再登録を求めるべきではありません。

将来を見据えて
同社は、急激に変貌し続ける競争の激しい小売業界で事業を展開しています。この業界における主要プレーヤーとしての地位を維持するため、新しいサブスクリプション管理プラットフォームでは、オファーとインセンティブを通じた新規顧客獲得を実現するためのより優れた機能が利用可能であり、同時に熱心な既存の顧客基盤との関係を強化し、リワードを提供できる能力を提供するものでなければならないのです。