Device Management
Published on 16/05/2019
eSuite Feature Release
Paid content providers are losing out on substantial subscription revenues due to password-sharing within their customer base. Combat password-sharing, increase ARPU and boost customer loyalty with MPP Global's new feature release: Device Management. This functionality offers media companies the ability to manage devices against their media subscription and take back control of their paid content revenue.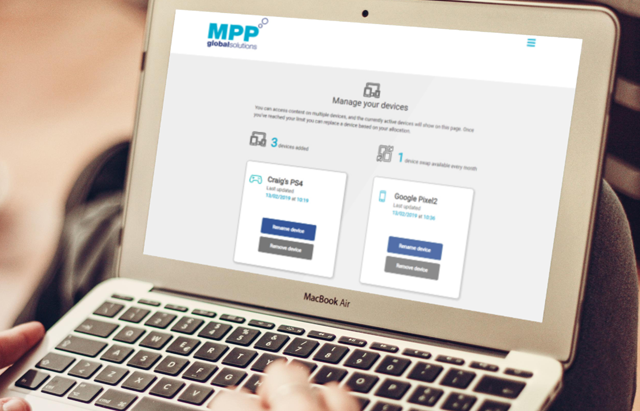 What this fact sheet includes
Combat Password-sharing
Stop losing out on subscription revenues due to customers sharing passwords. Find out how eSuite enables easy device management for media companies.
Increase ARPU & Boost Customer Loyalty
Flexibly price your subscriptions around device management for value-added up-selling. Reward individual customers with personalized device management policies.


Reduce Operational Costs
Reduce support overheads by empowering customers to manage their own device management policies directly within eSuite's self-care portal.
Seamless Integration & Management
Powered by eSuite's SDK, the Device Management feature comes out-of-the-box. Seamlessly migrate from any existing device management solution and centralize within eSuite.