eSuite Academy
Published on 14/03/2019
Unlock the power of eSuite with our online training hub. eSuite Academy helps your team to get the most out of eSuite with a rich library of training videos, online courses and certifications. With hours of video content delivered by our training manager, you will tap into a world of training resource for any role, skill-level or seniority.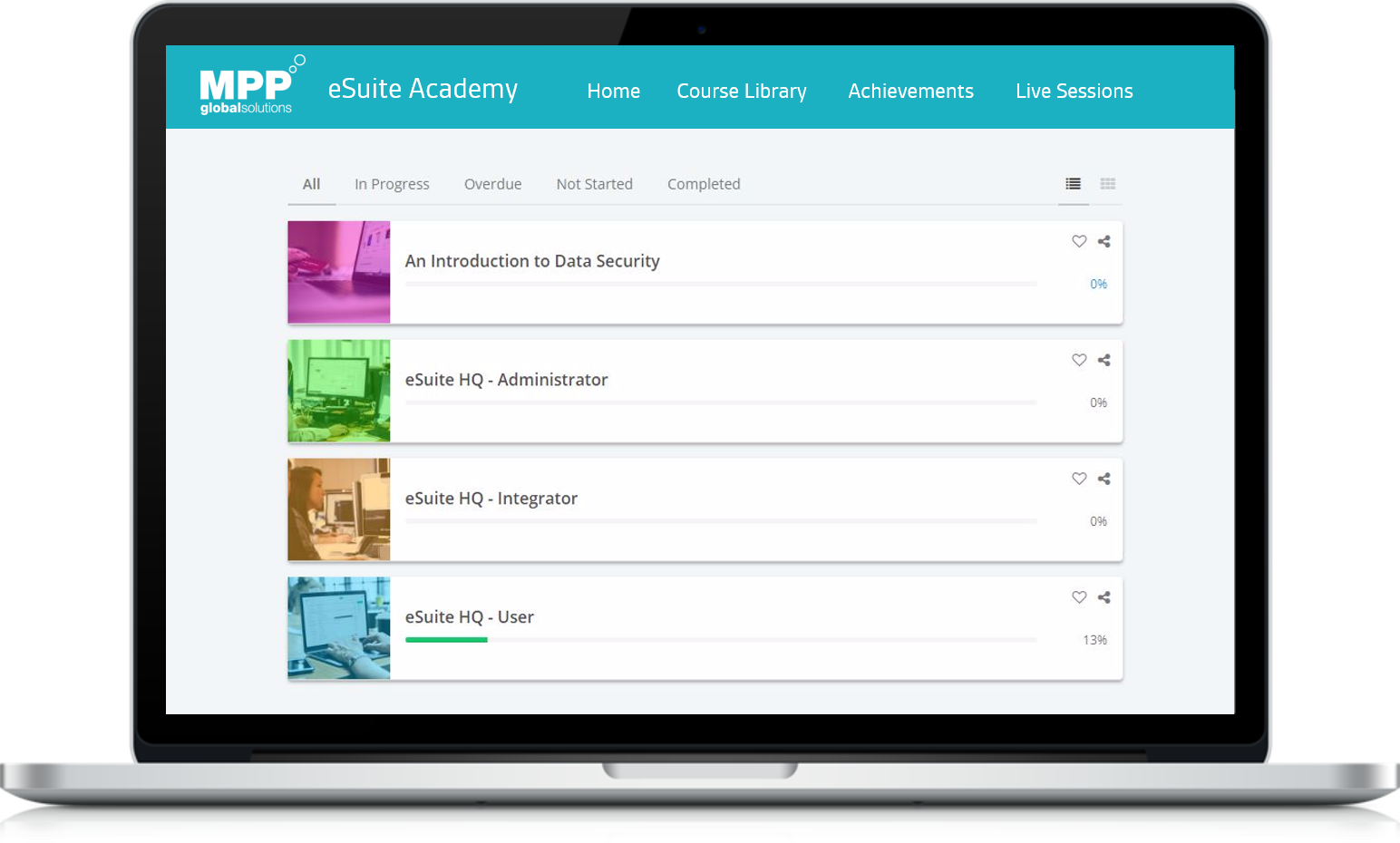 What this fact sheet includes
eSuite training made simple
Invite your entire team to learn about the areas of eSuite they use the most.
Unlock the power of eSuite
Easy to digest videos, broken down into bite-size
chapters
Get certified
Gain certification and compliance with business-critical course content
Keep up to date
Feed into a rich roadmap of our continually updated
training content