Subscriber-first Acquisition Strategies for Publishers
Published on 25/11/2020
Discover new ideas on how to experiment and innovate at every stage of your reader acquisition journey – from overarching subscription models, to offers and incentives, bundling, the checkout experience and the technology & infrastructure that underpins it. This playbook covers crucial topics, including:
Customer-centric approach
Right model, right time, right place
Innovative offers & incentives
Boosting engagement with tailored packages & pricing
Optimising conversion
Measuring your experiments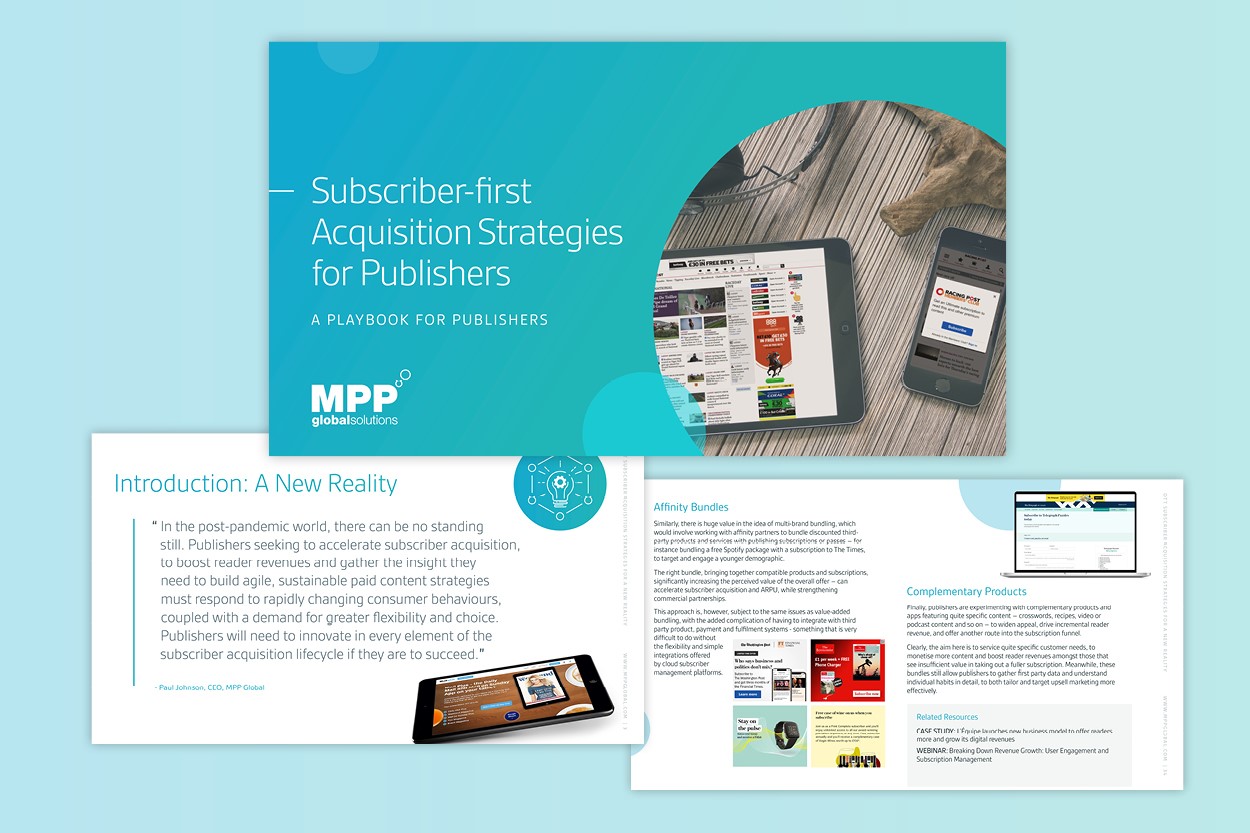 What you'll learn in this guide
Big Challenges Remain
Consumer behaviour during a lockdown is no guide to future behaviour – and there is no escaping the fact that the road ahead for publishers in an increasingly competitive market remains uncertain and fraught with challenges.
First Party Data
A number of trends, from ad blocking to a massively reduced ability to rely on third party cookie data, has hugely impacted publishers' ability to profile and target anonymous users and has, in turn, precipitated a refocus on first party data as a means to understand customers.
No Single Answer
There can be no doubt that paywalls have been successful for the big publishers like The Economist. However maximising income is all about eyeballs and for brands without access to differentiated content or without the brand cache of an Economist or NYT, a single, static model is simply not enough.
Seamlessly Integrate Print and Digital
Too often, publishers still see their print and digital editions as separate products, with separate strategies and systems to match. That is, while publishers often retail print, digital and bundles on the same product landing pages, siloed print and digital subscription platforms in the background create challenges around financial reporting, tax management and refunds.