Top Churn Prevention Methods for Media
Published on 24/07/2020
Churn in Media: Understanding the Drivers and Implementing Prevention Strategies
If you're leading a digital subscription service or responsible for ensuring customers remain engaged and subscribed to your products, then one of the most important performance metrics is churn. Even slight changes in churn rates of customers can have major effects on your revenue – and your business.  
This whitepaper will explore the many facets of churn and examine all the possible churn scenarios. Once the core causes and types of churn are explained, the goal of this whitepaper is to provide useful solutions to each of these scenarios.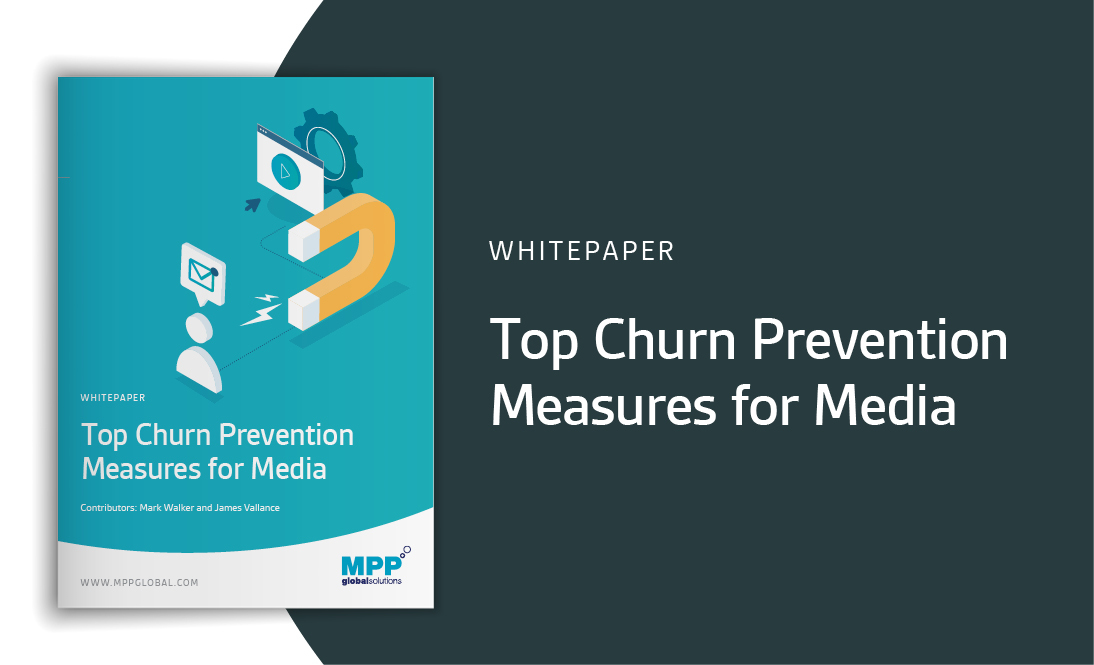 What You'll Learn in This Whitepaper
Understanding Churn
What is churn and what causes subscribers to unsubscribe? Benchmark your own customer retention rates against media industry averages and find out how different types of churn impact your bottom line.
Proactive Churn Prevention
Discover how payment suppression windows, card updater services, retry rules and custom communications can all be optimized to reduce passive, involuntary churn arising from issues with the payment process. We show you how various data points can predict the likelihood of subscribers churning and how you can use this information to launch targeted offers and discounts, billing holidays and service credits in order to prevent a high risk subscriber from churning.
Reactive Churn Management
Find out best practices for re-acquiring your churned subscribers as we show you examples of existing media subscription win-back campaigns using personalized offers and upsells. We also show you how to gather cancelation feedback to provide actionable insights to improve your subscription service.
The Value of Churn Prevention
Discover how implementing a robust and comprehensive churn mitigation strategy can have an overall impact on business. Having the necessary information and tools at hand to tackle the various types of churn at each stage can be critical to overall success.