Jellyfish CoNNect offers its magazine and newspaper clients the very best in digital subscription marketing expertise, multi-platform digital publishing and ABC-accredited and BPA compliant digital sales reporting and analysis.
The business was looking for a way to optimise its various subscription and billing systems and processes, which is what brought it to MPP Global's eSuite, a platform that provides next
generation lifecycle management that enables the identification, acquisition and retention of customers.
What it was looking for was a PCI compliant recurring subscription and payments solution that could perform across multiple payment providers.
Watch Adam Osborn, Head of Technology share how Jellyfish CoNNect is using MPP Global's eSuite to maximize subscriber revenues in this video. >>

Jellyfish CoNNect sells around 500,000 subscriptions per year across its various platforms and have experienced a phenomenal 158% YOY uplift in subscriptions since implementing eSuite

Jellyfish CoNNect's previous payments system had involved a mixture of PayPal and credit cards, with no recurring subscriptions, which left it with multiple funnels and a very mixed system for its end-users. It was clear that it required a centralised management system to provide a simpler service for users with a payment wallet that could be used across multiple sites on a single sign-on basis.

The eSuite platform offers businesses like Jellyfish CoNNect the kind of tools they need to simplify complicated setups and get their payments and subscriptions managed more efficiently for both themselves and their customers. Being able to see a consistent flow of data about all of their customers gives Jellyfish CoNNect a greater understanding of their needs and any related opportunities than if it was dealing with multiple sources.
The onboarding process was very smooth, we've grown together and integrated new payment types into the platform as they've come onto the market. MPP Global's account management is brilliant, they're always on call.
Adam Osborn
Head of Technology
Project Goals

Centralized Platform
Jellyfish CoNNect previously had a wide range of systems in place to perform various aspects of their payments and subscriptions functions. They wanted to gain the extra control and clarity of bringing their customers into one funnel.

Single Payment Wallets
An effect of having this disparate approach was that users could not have wallets that could be used across multiple sites, so they needed to login to each site every time, making for a frustrating user experience.

PCI Compliance
The process of gaining and managing PCI-DSS Level 1 security compliance is very time consuming and expensive, so having a supplier like MPP Global take on that responsibility saves resource costs and time.
Quick-To-Launch
In the past, Jellyfish CoNNect struggled to get new pages and payment funnels launched quickly, but with eSuite's SDK feature, they can get new products launched within the day rather than it taking weeks to get to market.
Conclusion
Utilizing the eSuite platform has driven revenue for Jellyfish CoNNect by providing users with increased ease of purchase and enabling them to make one-click purchases and micropayments. This has led to year-on-year increases of around 158% in subscriptions sold by the company since integrating with eSuite. Jellyfish CoNNect is currently planning for the future and anticipating integration with several more of the eSuite functionality packages, with a particular focus on the retention and recovery software, which will enable it to reduce customer churn and boost revenues.
The Client said:
"
What MPP Global did for us was to bring the customers all into one funnel and give us the ability to create wallets and have that recurring payment that we could call on demand.
"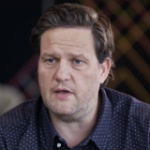 Adam Osborn
Head of Technology