Miniweb, the leading Interactive Service Provider that enables next generation TV with a services platform and internet gateway delivering internet video on broadband connected TV devices, need look no further than MPP Global for advanced eCommerce payment solutions when developing their cloud based platform Woomi.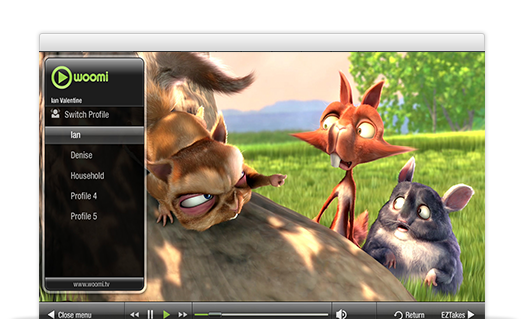 Advanced eCommerce Interactive TV Payment Solutions

woomi is a cloud-based, managed platform that reaches the largest possible audience across multiple devices, with a TV-centric, user-friendly interface. woomi uniquely delivers an enhanced viewing experience to today's global audiences, playing thousands of hours of rich video content from multiple genres. It is currently the only connected TV service capable of selling ads to its audience in the UK.
To deliver the monetization strategies for woomi, Miniweb required an expertly positioned eCommerce solutions provider to integrate their connected TV ready payment services into the platform to take it to the next level. MPP Global's eSuite enables viewers to be able to interact with the system, offering the option to purchase via a TV payment system and pay for goods on the TV with their remote control through the MPP Global's specially developed TV payment system.

The integration of MPP Global's eSuite modules into the woomi platform enabled an easy connected TV payment system to be set up. As part of the eCommerce connected TV package, viewers can store their payment details securely before paying for goods and services, subscriptions or taking part in competitions. With straight forward secure sign-ons and stored payment details, viewers can make swift repeat purchases and the barriers to purchase are reduced dramatically.
eSuite's API library hosts an extensive suite of ready-made APIs which enables Miniweb to implement a range of payment and subscription tools. The eCommerce connected TV service is equipped with MPP Global's leading eWallet technology to enable consumers to make easy repeat purchases through the connected TV system.
Other features of the connected TV package include a fully equipped support console to manage customer enquiries. The eCommerce Connected TV package also has an advanced management console for instant snapshots of account data and analysis from the connected TV system package.
"MPP Global is proud to be announced as the eCommerce payment platform for this exciting collaboration with cutting edge connected TV service woomi. MPP Global are continually developing and optimizing the capabilities of our eCommerce payment solutions. Over the last 11 years, we have developed a universally integrated eCommerce platform and working with woomi illustrates the dexterity of our advanced payment product suite."
Paul Johnson
CEO, MPP Global
Project Goals
Connected TV Content Monetization
With the rise of connected TVs all over the globe, woomi called upon MPP Global's award winning eSuite platform to enable purchasing of goods and services through their TV via their standard remote controller.
Efficient Registration Process
Woomi required that users are able to sign up to the services with their details without actually having to make a purchase through their TV, capitalizing on easy future payments, but harnessing the ability to store a raft of rich user data.
Enable Quick Repeat Purchases
Once a user has stored their details, or a user has made a purchase through their connected TVs, an eWallet is created, storing account details and payment information all in one central view, thus enabling quick and repeat, one-click payments.
Customer Support Management
MPP Global's CRM enables customer support agents to quickly locate and analyze customer details so that should a customer request a change, they are able to view all customer details, from accounts information, to payments, to entitlements and contact history and amend swiftly.
Conclusion
Due to MPP Global's experience in the media and entertainment sectors and eCommerce interactive TV solutions, the team understood exactly what Miniweb wanted and how eSuite could be tailored to meet their requirements of the connected TV application.
The Client said:
"
We're really pleased that MPP Global are on board to take woomi to the next level. As we will reach 10 million connected devices across Europe, it's essential that we make it easy for our consumers to access and pay for content easily and efficiently.
"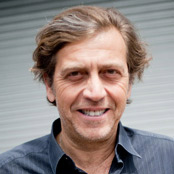 Jerome de Vitry
CEO, Woomi