The Canadian newspaper industry is moving firmly into digital, with the accessibility of online news and the rising adoption of tablets and mobile devices playing a key role.
With more publishers monetizing digital content on their core websites, mobile sites, and apps to accommodate this change, Winnipeg Free Press aspired to develop an innovative model for consumers to access its premium content.
With the newspaper's all access subscribers only totalling 30% of its audience, the Free Press has the opportunity to target the remaining 70% following the launch of its 'iTunes for news' approach to content monetization.
Following extensive research, the Free Press saw an opportunity to monetize segments of its audience who were not already subscribers, leading to the development of a customer centric model which offers a new revenue stream and features metered post-pay technology.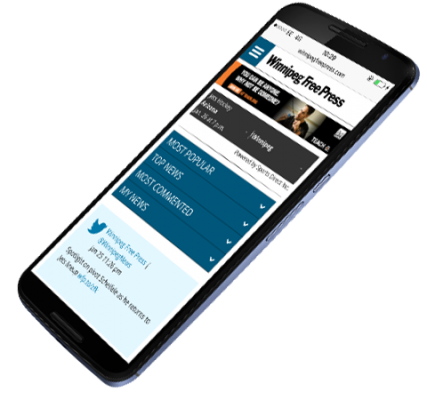 Over 30,000 readers now pay to access Winnipeg Free Press' digital content

With the Free Press previously not monetizing digital content, the newspaper required an integrated metered access paywall solution which enables a post-pay micropayments model to unify its eCommerce and entitlements.
Following extensive research and analysis, the Free Press found the best way to create a balance between benefit and cost, was to offer its readers an easy to use service, with reduced commitment and a low and flexible payment option. This led to the adoption of post-pay micropayments technology across its core & mobile websites, which enables readers to have the option between purchasing an all-access subscription or continuing to consume articles, paying on a per article basis.
The "read now, pay later" service can help to remove barriers to entry associated with taking out a subscription, while reducing the commitment levels which consumers are traditionally required to make in order to access articles.
To accommodate the growing demand from consumers, the newspaper also requires the ability to efficiently manage entitlements, device management, and single sign-on.
Adopting eSuite from MPP Global, the only fully integrated cloud Identity Management, CRM and eCommerce platform, the Free Press has management of both a recurring "all you can eat" subscription model and the pay-as-you-go post-pay micropayment service.

Winnipeg Free Press use the PCI DSS compliant eSuite platform, as it features a rich range of industry proven modules, to attract and retain new customers with a unique and flexible model to access digital content.
The centralized platform provides the Free Press with a single customer view across its print and digital services, enabling the newspaper to measure the health of customer relationships. This functionality enables the Free Press to effectively manage all of its customers and their data and therefore understand how best to target individual and groups of readers.
In preparation for the paid content strategy, Winnipeg Free Press requested all online consumers register to the new service, with over 60,000 consumers registering in a matter of weeks, with each of these provided with free access for a limited time. With all of the registered details logged in the eSuite platform, the Free Press has acquired data it can then use to target the consumers who have not since returned to its services or entered payment details to view articles on a pay-per-view basis.
In an average day, the Free Press publishes 350 pieces of content on its website. In order to have this content reach its audience better, the newspaper has focused on individualization and personalization of content recommendation. With each page of the site personalized based on a set of rules, the Free Press can target its readers according to past behavior with content they will be interested in and more likely to engage with.
The platform also provides the Free Press with flexible and tailored pricing and packaging, enabling its users to easily change products and services within the product management functionality. With developed insight into its audience, the newspaper can adapt its prices and products accordingly to meet these demands.
Using eSuite's metering functionality, the Free Press can specify the number of free articles a reader can consume before a data wall requests them to create a consumer profile. Following the registration, the consumer can read additional articles before being asked to create a payment account using a credit card or PayPal. The consumer can then continue to read more content, before being billed once they have reached $20 worth of content or 30 days have elapsed.
The new metering model offers consumers the ability to click on an article and then they are given 8 seconds to decide if that article is for them. There is a progress bar that details the time left, after which the reader will be charged for that article.
The Free Press can manage and monitor its customers using the Account ID which is set up within the eSuite HQ administration tool. This means that all of their reading habits, whether they consume one article on their smartphone and two articles on their tablet, are all logged against the same account and therefore charged to the same person.
Using the fully integrated eSuite platform, the Free Press enables its readers to view the news as normal, choosing which articles they wish to read, and only paying for the content they want to consume using the post-pay micropayment capability. A key standout feature in the Free Press's customer centric approach is how it is providing its customers with the ability to refund any article purchases they deem as not good value for money.
The Free Press's innovative model is focused on offering the best value to its readers. In order to ensure they are receiving the best experience and the most cost effective service, the Free Press will target subscribers who are not consuming a worthwhile amount to the $16.99 online subscription with a promotion to switch to the pay-as-you-go service. Not only will this provide the customers with a money saving service but will limit customer churn while promoting the value of the brand.
Read More
"With the new system, a reader would pay $4.05 for 15 articles per month, which is an amount we figure will compare favorably to other options from competing paid websites. Not only do we expect our overall digital revenue to increase 10 to 15 percent in 2015, but we are confident that our customer centric post-pay model will set us apart from our competitors."
Christian Panson
VP of Digital, Winnipeg Free Press
Project Goals

Drive Digital Content Access
Winnipeg Free Press is dedicated to providing value for its readers, a key aspect of this is providing access to its digital content. Using eSuite, the Free Press has launched a new and innovative pay-as-you-go model, which enables the newspaper to offer its consumers a new way to access online articles and only pay for what they read with an option to refund an article there and then should they deem it as not good value for money.

Increase Customer Base & Revenue Streams
Offering this new model, where the consumer decides for themselves how much they are willing to pay each month, ensures the Free Press is reaching larger audiences who may want to dip in and out of the service in a similar way they would on Amazon and iTunes. By targeting the segments of its audience previously not paying for content, the Free Press is also growing its revenue streams.
Reduce Customer Churn Rate
The Free Press will offer digital subscribers who are not reading enough content to accumulate the cost of the digital subscription with the option to move to the post-pay service. With the ability to target customers who possibly might churn instead of downgrade and by offering a price guarantee upgrade option for pay-as-you go customers, the Free Press can reduce its customer churn rate.

Understand Audiences and Consumer Behavior
The implementation of a data wall, which appears following the consumption of the specified number of free articles, has enabled the Free Press to collect crucial consumer demographic information prior to full registration. With this information, the newspaper can better target and market products to its audience, offering a more customer focused approach, resulting in an increase in acquisition and ARPU (average revenue per user).
Conclusion
The Free Press already holds the majority of the Winnipeg print audience and the newspaper is set to achieve market dominance in the digital space as well. At launch, eSuite's infrastructure enabled the Free Press to prepare for in excess of 300,000 access requests a day, with the ability to now support the Free Press's target audience of 1 million.

Following the initial registration, the Free Press offered free trials with over 130,000 registered users signing up to trial the online service and since going live the newspaper has now reached over 170,000 registered users. Of this number, over 6,000 have signed up for the "read now, pay later" service and interestingly, the refund option has already proved to be a key success factor as less than 2% of registered customers have actioned a refund.

Since its launch, the Free Press has activated almost 45% of its print subscribers to its online service and the newspaper continues to see new activations, new digital subscriptions and new "read now, pay later" customers each day. In fact, over 30,000 readers now pay in some fashion to access the Free Press's digital news, and has helped to increase the print retention rate, reducing print subscriber losses by approximately 50% year on year.

With a large percentage of the population already signed up to the service, the Free Press is prepared for its digital revenues to grow across both subscriptions and the micropayments service.

The Client said:
"
eSuite enables us to engage with our audience in an entirely new way. The micropayment model provides us with a more effective way of drawing in casual readers, enabling us to monetize all segments of our audience. Our readers spend more time with us each visit, they are coming back more often, read more content and are more engaged. We are confident that as we continue to be innovative and adapt our customer centric approach we will consistently see new audiences join the service
"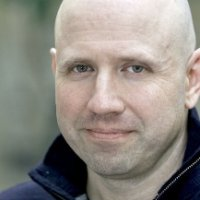 Christian Panson
VP of Digital, Winnipeg Free Press