Break Through The Subscription Revenue Plateau
Published on 22/04/2021
The Ultimate Playbook to Help OTT Media & Publishing Brands Expand Subscription Revenues from Existing Customers
Explore the innovations that are enabling forward-thinking publishers and OTT providers to break through the subscription revenue plateau – from overarching, customer-first engagement strategies, to insight-driven product optimization and diversification, pricing experimentation, and best-practice revenue optimization tactics. This playbook looks in detail at crucial topics and real-world examples, covering:
Insight-driven engagement strategies
Product & pass diversification
Pricing & billing experimentation
Promoting engagement & advocacy
Revenue optimization best practice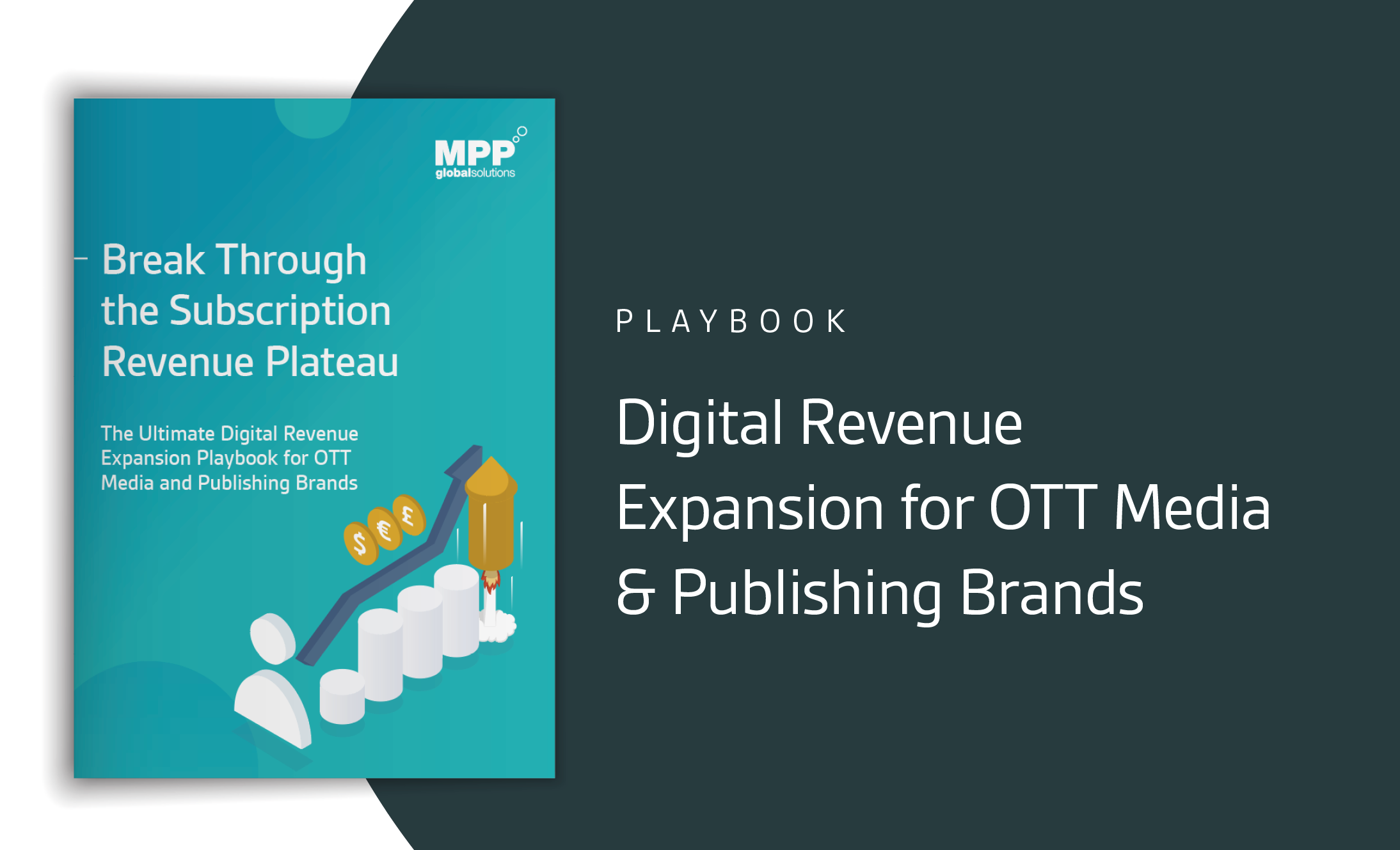 What you'll learn in this guide
Mathematical Certainty
Every market for readers or viewers is finite and churn is a fact of life, so it is a mathematical certainty that subscription starts and stops will eventually reach an equilibrium. The prevailing wisdom when it comes to breaking through the plateau is to adopt strategies that increase starts and decrease stops – but that approach misses a very important dynamic.
Customer-first Mindset
The truth is, breaking through the plateau is about mindset change – accepting that engagement, upsell/cross-sell, loyalty and referrals are top priorities, and understanding that the right strategies in these areas are not just crucial to expanding revenues by moving subscribers up the value chain, but to lowering acquisition costs and reducing churn too.
Product Relevance and Value
The value of quality and/or exclusive content is undeniable, but it is how brands productise that content - to create individual relevance and build perceptions of value - that lays the foundation for deeper engagement across diverse subscriber bases. So, what are opportunities to diversify the product offer in ways that appeal to, and more deeply engage different kinds of subscriber?
Pricing Experimentation
In a mature market, when subscriber engagement is crucial to breaking through the revenue plateau, a single, static pricing and billing strategy is simply not a sustainable option. Experimenting with multiple, parallel pricing and billing strategies is crucial to removing barriers to engagement moving subscribers up the value chain.