グローバル放送局の目でスポーツを見る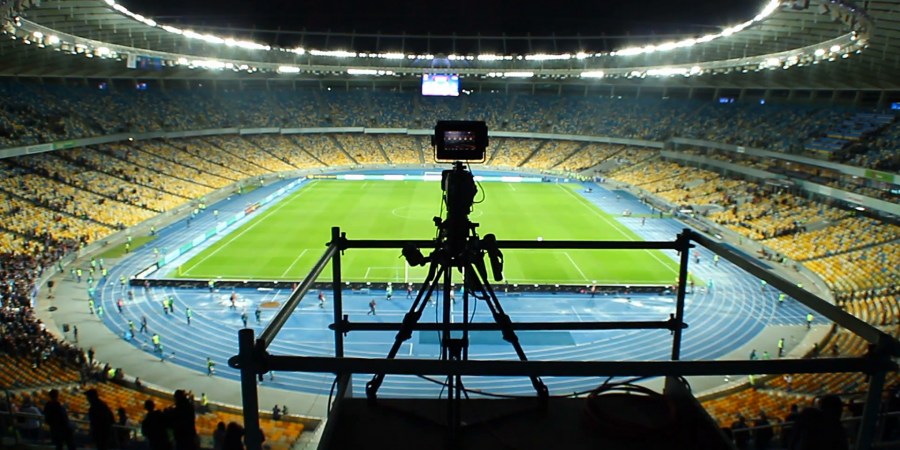 Last month MPP Global exhibited at Sportel Monaco, the most influential business meeting in the world's sports media and OTT industry.
What I learned mainly
OTT's subscription model needs to be dynamic and localized

Maintaining the fan base of the core while attracting new markets with meter video on demand

OTT providers need complementary strategies

Artificial intelligence and digital innovation are the key to grab fans for 24 hours

Preventing customer departure is as important as acquiring subscription fans
MPP Global provides fans-related management services to popular sports clubs such as Juventus FC and successfully subscribes and bills OTT subscriptions and billing services with both live and on-demand content. We specialize in building unique fan experiences, royalties and engagement, and realizing continuous revenue growth across fragmented fan base.
The fact that fans prefer limited content and subscription services that can be used seamlessly on multiple devices has long been recognized. How can sports organizations and holders of broadcasting rights now make use of video services to increase ordinary income?
About future trend of OTT We introduce our own analysis of MPP Global …
Think like a global broadcast station
When starting a proprietary OTT service, holders of sports broadcasting rights would like to sample a worldwide broadcasting station that provides independent consumer direct-sales OTT service. The OTT subscription model needs to be dynamic and localized in order to keep captivating current fan base and sports fans all over the world .
In recent years, viewing trend of each generation has dramatically changed, and it is indispensable to be able to watch content on various devices. While average viewers are watching mobile content longer than 4 hours longer than 4 years ago, viewing time on traditional television is 2.5 hours less per week.
Furthermore, by 2019, OTT's new latent subscribers are expected to reach 332.2 million people in the US (18 to 40 years of age) (Revenue of $ 18 billion equivalent, 800% increase from 2011). [2]
Juventus FC – Possibility of global OTT service at sports club
Juventus FC 's OTT service, Juventus Pass has provided fans with fans such as limited interviews of players and staff, complete replay of Italian league Serie A and UEFA league, behind the scenes since its launch. It is a new source of revenue from consumer direct sales, has greatly expanded the fan base of the club and helped fascinate fans all over the world.
Maintain the core fan base
Chiara is representative of fans who have supported the local football team for many years. Liverpool FC in the Premier League gives ticket priority purchase rights to local fans with zip code L4, but such a strategy will be helpful for other European clubs as well. These programs will help to control the local support and the balance of tourists' fan base.
This case is a good indication of the importance of localization, as local fans are more likely to be willing to pay more for monthly subscriptions to OTT services. Using a dynamic subscription model, the purchasing trend of customers with digital fingerprints similar to Chiara will be reflected in the offers found on the website's data wall.
Attract new markets with meter system video on demand (MVOD)
By using MVOD you can attract fans from new markets and fascinate online video of your favorite sports club. By offering trials and free videos, fans of new markets may register for use in exchange for providing personal information. The sports club side builds a clear value exchange relationship with fans, fans get lifetime value, and OTT provider can grasp the fan fans layer with digital fingerprints, which is a useful method for all stakeholders .
For example, fans of Juventus FC in Indonesia may not have much revenue to use freely, but initially they are interested in a free trial for 3 months and are attracted at a cheaper monthly subscription price than in the UK maybe.
Sports OTT is believed to be "a handy luxury", especially since the ticket charge for living expenses has doubled since 2011 and some dissatisfied fans are too expensive to buy.
Supplementary strategy and cross selling
As in Roman strategy AS, there are endless possibilities of cross selling in an internationally well-practiced strategy. Ethan showed how important the tour of international games is to establish a fan base in the new market.
Fans outside the country can watch games online and purchase goods such as clubs, so the lifetime value of fans will accumulate. This technique is a good example of cross-selling achieved by a single centralized fan page and a single login function. Unified pages and logins can be utilized for individual related products that will be the source of increased sales of sports clubs. Like iTunes, clubs should acquire a single ID and link it to payment accounts so that fans can seamlessly navigate the site and easily purchase content, goods, and services.
Artificial knowledge
Mark Cueban, the owner of Dallas Mavericks, in a recent interview, "Sports analysis is overrated and artificial intelligence (AI) and its derivatives are undervalued." [3] AI and digital innovation are the key to attracting fans 24 hours a day, 365 days. The reason is that 60% of people want to shop in an innovative company in the digital field. [Four]
OTT providers have been looking for new formats. For example, Arsenal FC adopted Amazon Alexa skill for the first time in a Premier League club, allowing UK and US fans to use the live and post-game analysis of the game for streaming.
Analysis of fan data is essential for personalization, and this information can be used to enhance the lifetime value of fans. Personalized marketing campaigns and cancellation flows to attract customers and maximize retention can include signature goods and free trials of popular players according to purchasing power.
Measures to eliminate customers
Protecting revenue from customer departure is a challenge faced by sports organizations in season tickets, club memberships, premium content, club-specific OTT services, and more.
Machine learning is important to protect the revenue of subscriptions. eSuite's Retention & Transfer Prevention Module generates predictive customer leaving algorithms, predicts customers who are likely to move in the next month with an accuracy of over 90%, so that the marketing team can attract the target customer and retain the subscription Give a chance to deal with.
Based on these analyzes, sports OTT providers can decide what to do and offer offers and incentives to prevent customers from getting away. For MPP Global clients, some companies have reduced cancellation by as much as 70 %, others have increased customer retention and ultimate revenues have reached more than £ 6 million per year.
in conclusion
Considering from the perspective of the global broadcasting station, the importance of a dynamic OTT subscription strategy that makes localization possible and wisely sells to diverse markets emerges.
一部のマーケットではOTTサービスに支払うインセンティブを増やす必要があるかもしれませんし、MVODを使ってこれらのマーケットを活気づけるなど、世界的な基準での同等の資産に対して異なるビジネスルールを適用します。
しかし、海外のファンを引きつけることは成功に不可欠である一方、ロイヤリティプログラムやリワードプログラムで長期的なファンベースも大切にする必要があります。リバプールFCは最近、ファン連絡係を設けてファンのグループと直接関わって地元の人が感じている問題を理解しようとしています。
ファン層を理解し、クラブの全関連商品を網羅した単一の一元化されたファンビューとシングルログインを作成することで、スポーツコンテンツオーナーは補完的な戦略とクロスセリングの利益を大幅に伸ばせます。
eSuiteなどのOTTプロバイダーのサブスクリプションを利用することで、負荷を減らし、終始ファンのライフサイクルを完全管理できます。
弊社のスポーツサブスクリプションのスペシャリストにお問い合わせいただければ 、ファンのエンゲージメントの管理および向上のための戦略についてご相談を伺います。
参照
エリクソンのコンシューマーラボの2016年のレポート
www.deltatre.com/2016/07/ott-new-channel-market-sport-tv-broadcasters
www.futuresport.co/artificial-intelligence-ai-and-the-247-fan-experience
www.internetretailing.net/2017/08/digitally-obsessed-consumers-likely-shop-digitally-advanced-retailers