eSuite

Subscription Management Software

The world's smartest subscriber management & billing platform to acquire, monetise and optimise digital audiences, designed for media, entertainment, sports and retail companies.
Platform Modules
Develop Quickly, Using the Services you Need
Built for You
Superior Not Just in Features, but Also in:
Security
Compliance with PCI-DSS Level 1 to Improve Your Bottom Line
Fears over security and complexity are holding some companies back from truly embracing cloud technologies, but there are significant cost and efficiency gains that cannot be ignored.

We adopt best practice ISO standards and are certified to PCI-DSS Level 1 standards, the highest and strongest set of regulations which govern eCommerce companies. We are audited every year by two independent auditors to ensure our ongoing commitment to security is robust. Many of our clients also have their own security standards against which we must comply.

The process of gaining and managing PCI compliance is very time consuming and expensive. Your PCI-DSS obligations are drastically reduced, saving your business a substantial amount in resource costs and time.
Cloud Capabilities
Transform Your Business with Cloud Capabilities
Businesses need to do more with less, and that's what the cloud is all about. It's on-demand, always available and enables rapid setup with little capital expense. Cloud services provide fast, highly scalable expansion on-demand and at a fraction of the traditional on-premise costs. With our cloud technology, small and midsize businesses can compete with enterprise business on an equal footing. None of our clients need to worry about technical debt again.

Cloud technology isn't a commodity; it's a strategic resource. We will work with you to figure out what you need, how to deploy services and where your company will benefit most.
API Library
You Can Deploy eSuite in Two Ways:
Server-Side SOAP & RESTful APIs

eSuite offers an extremely rich API library (SDK) with tiered levels of access for interaction between our core platform and your applications. Our server-side API library enables you to process a range of complex registration, entitlement and payment transactions and can be integrated directly to your individual specifications.

Client-side JSON APIs

Our state-of-the-art JSON framework provides a JavaScript library of client-side APIs, enabling you to design, build and host customer registration and payment journeys on your own domains whilst remaining PCI compliant since the JSON APIs connect directly to our secure data centres.
Flexible Integrations
Link our Technology with Your Back-End Systems
Our open JSON, RESTful and SOAP APIs help integrate eSuite into your CMS, data warehouse or financial systems. Regardless of what infrastructure you are currently using, we can easily plug into your technology architecture and help get your business set-up, modernised or fine-tuned.

We ensure that all transitions from incumbent providers are smooth and hassle free. With the right insight and support from us, the longer-term gains of simplified platforms and processes make for a more manageable day-to-day running of your business.

Our core platform has been architected from the ground up to automatically scale to massive volumes.

Support
Unlock the Power of eSuite using our Support Network
Training

The eSuite Academy LMS helps you and your team to get the most out of eSuite with a rich library of training videos, online courses and certifications. Grow your subscription business revenues faster and upskill your eSuite users with hands-on experience they need to fulfil any technical request or subscription model.

Documentation

A rich support centre, developer documentation and API library equip your team with all the information they need to hit the ground running and grow revenues faster.
Professional Services
eSuite is simple and easy to deploy. Start Smart is a professional service package which enables your business to learn about our technology so you can quickly and confidently integrate eSuite modules, SDK and APIs. Our Implementation Consultants help you co-ordinate people, processes and technology in order to achieve maximum impact. Your Integration Consultant will provide you with an overview of eSuite, API training sessions, business process reviews, integration design, data migration and Q&A sessions.
See How We Helped
'Jellyfish CoNNect'
Jellyfish CoNNect offers its magazine and newspaper clients the very best in digital subscription marketing expertise, multi-platform digital publishing and ABC-accredited and BPA compliant digital sales reporting and analysis. The business was looking for...
>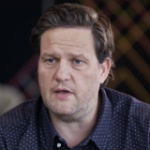 "
What MPP Global did for us was to bring the customers all into one funnel and give us the ability to create wallets and have that recurring payment that we could call on demand.
"
Adam Osborn
Head of Technology