Identity & CRM
Identity & Access Management Solutions
We'll Help You Take Control of Identities and Govern Access
Single Customer View
Consolidate data in one single, unified view, crafting a seamless browsing & shopping experience across devices.

User Self-service
Put your customers in control, and at ease, whilst reducing call centre overheads and improving efficiencies.


Drive Customer Engagement
Customer engagement is the key to winning; one of the reasons why identity data is described as 'the new currency'.


Scale & Scalability
Build a site registration and identity management ecosystem. Gain high-performing authentication and scalability.


Registration & Authentication
Register and authenticate users easily and conveniently. Consolidate any existing identity systems and provide a unified experience, building on previous interactions and transactions. eSuite enables the complete end-user lifecycle—from registration, authentication, purchase, delivery and entitlement management, upgrade, profile maintenance, support and subscription renewal.
With business logic built into websites and APIs to request the entitlement and subscription status, we guarantee a secure solution for applications, data and web services.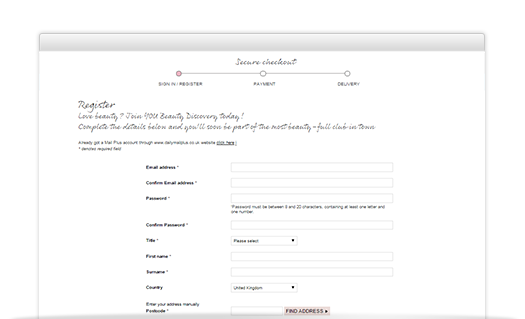 Single & Social Sign-On
Gain more registered and engaged users by improving usability and security with centralised single sign-on and Social Sign-On to all your applications. Streamline user authentication by providing a Single Sign-On experience. It eliminates password requests, protects against unauthorised access to business applications and authenticates from any device.
Social Sign-On leverages identities that consumers have created with social networks such as Facebook, simplifying registration and authentication processes. It also means consumers must remember fewer passwords. With our help, you can offer consumers options for quick access to your site, while keeping the site secure and simple to use.
Customer Relationship Management (CRM) & Identity Management (IDM)
eSuite provides full cloud identity management and CRM capabilities, designed specifically for the
media and entertainment industry. Streamline operational processes by unifying your customer data in a single, cloud platform. Centralise all customer interactions in one place, sell more online and collect payments with one centralised system. Build rich customer profiles using identity management and create more personal experiences across all channels and campaigns.
Should you prefer to integrate your existing IDM/CRM platform or cloud platform, we can seamlessly link between the consumer data in your CRM platform and the corresponding account held in eSuite using our comprehensive API library.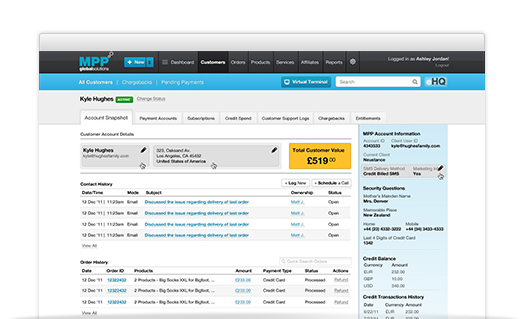 Data Security
eSuite mitigates risk by centralising, processing & managing your customer data in a secure, PCI-DSS Level 1 and GDPR-compliant environment. All personally identifiable information stored within eSuite is fully encrypted in transit and at rest to ensure customer data is always protected.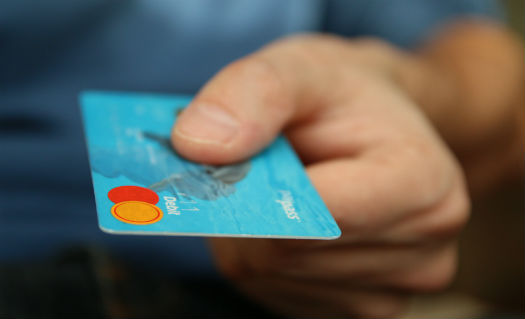 Customer Self-Care
Reduce your customer support costs and use eSuite to empower customers to perform common actions. Provide customers with self-service tools to manage their own account, including their subscriptions and payments. Subscribers can update their own carts, view fulfilment status & order details, amend delivery details, manage subscription holidays and update personal information within a few clicks. eSuite's SDK provides customisable, pre-built B2B & B2C customer self-care pages for you, which improve your subscriber's experience.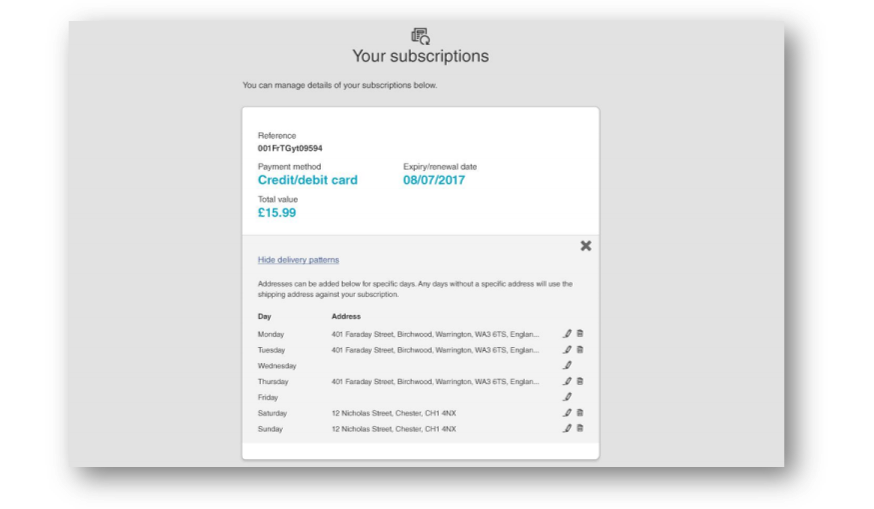 Customer Care via Virtual Terminal
You can also support your Customer Service teams to carry out call centre and CRM functions. Take quick and easy offline payments with our virtual terminal to create new opportunities for customer growth. Your Customer Service teams can amend account details, log additional case history, view recent orders, perform part or full refunds and updates to an order, re-send missed issues or offer goodwill gestures such as credits – all in real-time.
The customer 'snapshot' page also presents a breadth of information at your fingertips about any given customer, including contact history, orders, subscriptions and entitlements, chargebacks, credit spends and much more.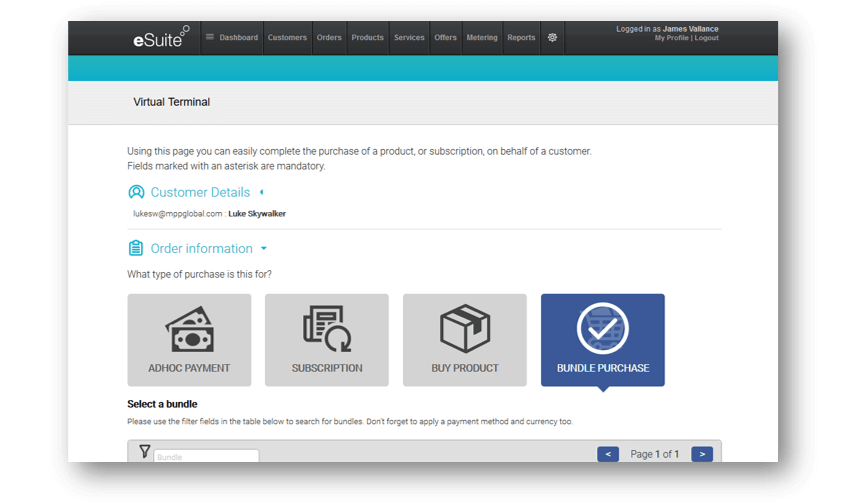 Explore More Modules
Everything You Need to Develop a Successful Paid Content Strategy
See how we helped
'Winnipeg Free Press'
The Canadian newspaper industry is moving firmly into digital, with the accessibility of online news and the rising adoption of tablets and mobile devices playing a key role. With more publishers monetizing digital content...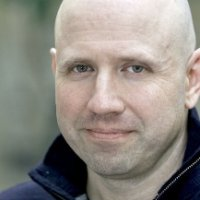 "
eSuite enables us to engage with our audience in an entirely new way. The micropayment model provides us with a more effective way of drawing in casual readers, enabling us to monetize all segments of our audience. Our readers spend more time with us each visit, they are coming back more often, read more content and are more engaged. We are confident that as we continue to be innovative and adapt our customer centric approach we will consistently see new audiences join the service
"
Christian Panson
VP of Digital, Winnipeg Free Press