Acquisition & Conversion
Boost Subscriber Acquisition with Targeted Campaigns & Promotions
Attract, Engage & Convert
Craft Targeted Campaigns
Create compelling marketing campaigns to increase engagement and convert users into paying subscribers.
Deploy Promotions Rapidly
Encourage audiences to convert with various offers, discounts, trials & gifts, and distribute with voucher codes.
Maximise First-party Data
Optimise campaign performance and reduce reliance on 3rd-party data by incentivising users to part with data.
Easily Evaluate Performance
Analyse campaign performance & ROI with real-time dashboards, reports & data lake to inform future strategy.
Explore More Modules
Everything You Need to Develop a Successful Paid Content Strategy
See how we helped
'Winnipeg Free Press'
The Canadian newspaper industry is moving firmly into digital, with the accessibility of online news and the rising adoption of tablets and mobile devices playing a key role. With more publishers monetizing digital content...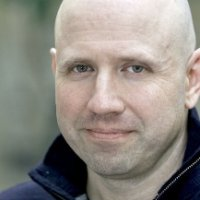 "
eSuite enables us to engage with our audience in an entirely new way. The micropayment model provides us with a more effective way of drawing in casual readers, enabling us to monetize all segments of our audience. Our readers spend more time with us each visit, they are coming back more often, read more content and are more engaged. We are confident that as we continue to be innovative and adapt our customer centric approach we will consistently see new audiences join the service
"
Christian Panson
VP of Digital, Winnipeg Free Press