Experience Optimisation Increase Subscriber Revenues and Engagement with Personalised Products, Prices & Promotions
Convert More Visitors into Paying Subscribers
One of the biggest commercial objectives of any media company is to acquire and convert more paying subscribers.
✘ You don't want to be held back by cumbersome front-end customisation that requires technical resource or weeks to configure personalised marketing campaigns.
✓ You do want a light-weight, automated conversion tool that is easy-to-use and gets your new ideas live in seconds to promote products & promotions!
eSuite's Experience Optimisation, enables marketers to deliver personalised subscriber experiences that engage, convert & retain. eSuite provides content owners with the tools to create new packages & offers in the back-end and trigger personalised recommendations & dynamic paywalls on the front-end. Deliver an outstanding experience for your audiences and increase conversion rates exponentially.
→ Experiment & refine subscriber acquisition and retention strategies in real-time
→ Segment audiences and build personalised product packages, prices & offers
→ Make data-driven decisions with segmented campaign performance insight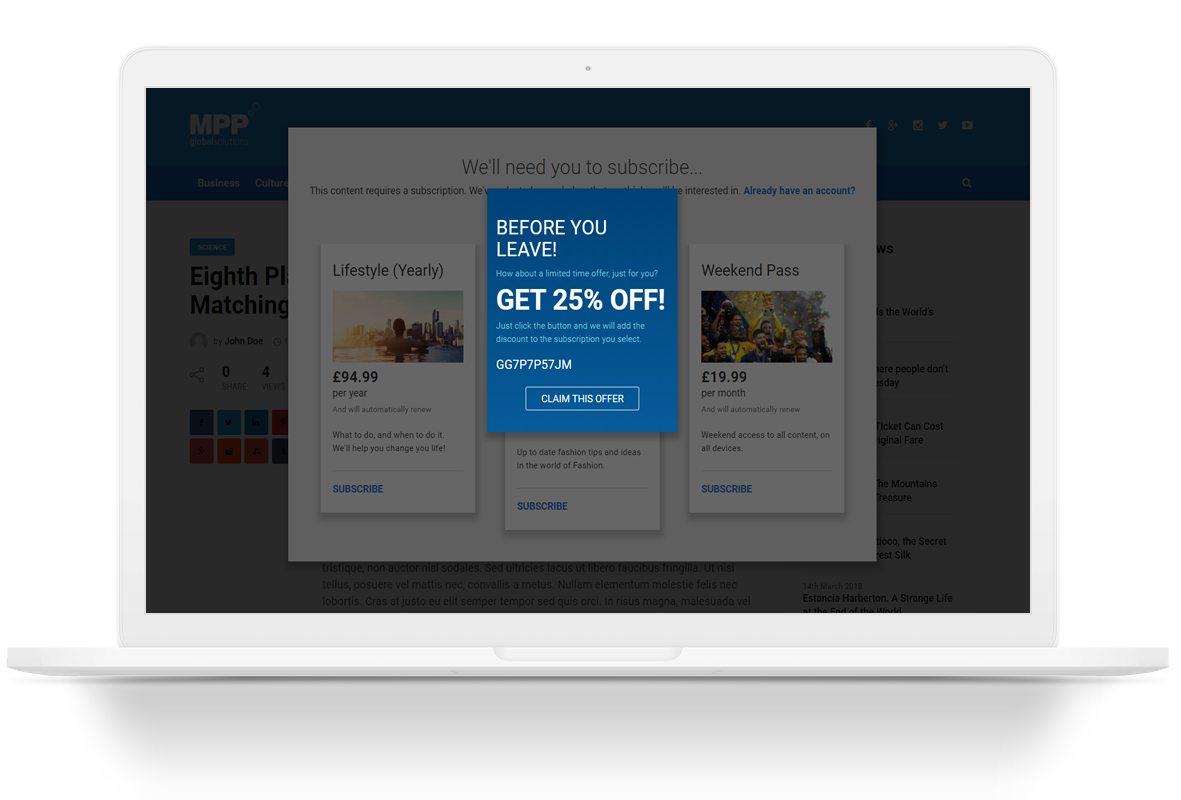 Deliver Exceptional Subscriber Experiences
Launch event-based triggers to increase likelihood of conversion