About MPP Global
We deliver eSuite, the world's smartest subscriber management & billing platform providing blue-chips in the Media sector with the freedom to deploy flexible business models that drive recurring revenue streams
Our mission is to deliver eSuite to acquire, monetize and optimize the customers of media, entertainment, sports and retail companies worldwide.
Passion
We are driven by the conviction that nothing is impossible. We transform projects into reality and trace our future road with pride.
Client-first
We help our clients achieve their full potential. We act sensitively with the highest standards of integrity.
Innovation
We are pioneers and venture where nobody else dares to tread. We follow our path to innovation with perseverance and ambition.

Open & Honest
Listening to clients, understanding their needs and being open to others are priorities which foster our entrepreneurial spirit.



Technology Milestone
MPP Global Milestone
Our Story
March 2000
MPP Global started up in 2000, and we've been on an epic ride ever since.

From our mobile-centric beginnings focussed on mobile commerce to retailing the first MP3 with micropayments in 2004, we've stayed true to our core beliefs to deliver new and advanced technologies to our media and entertainment clients.



June 2000
What's with our name? The name both points to our global reach and the heritage of our platform.

MPP stands for "MyPocketPal" to reflect our beginnings as a B2C web and mobile lifestyle portal. Many choose to think of mobile commerce as meaning "a retail outlet in your customer's pocket" and so, our name was born.

March 2001
MPP Global unveils AirFusion - an innovative solution that instantly gives businesses their own branded mobile internet commerce portal.

We're the first company to process a credit card transaction over mobile Wireless Application Protocol (WAP). We deliver Application Service Provider (ASP) capabilities long before anyone thought of labels such as "cloud" and "PaaS".
June 2002
MPP Global is the first company to launch an integrated shopping basket solution.

With now over 50 of the biggest names in UK music, media, entertainment, sporting governing bodies and Premiership Football Clubs, MPP Global provides the most innovative mobile internet service in its sector and become the first company in the world to process a micropayment.
October 2004
MPP Global launches a new integrated payment platform, iShop, designed to enable consumers to buy both physical products and digital content with one transaction. iShop enables customers to buy through multiple interfaces including web, WAP, SMS and latterly interactive TV.

iShop took modules from MPP Global's eCommerce and macro/micropayment products and combined them to create the ultimate 'one click' eWallet.
November 2004
MPP Global can now deliver a music download to the consumer's desktop, a ringtone to a mobile phone, a digitized video clip to an email inbox, and a CD through your letter box all from one transaction through any medium.

The Paul Weller (www.paulweller.com) site is a shining example of the solution - and even wins an award or two!
March 2005
MPP Global becomes the preferred provider of eCommerce payment gateways and content entitlement for Sky across a series of its digital services, including Sky Player and (more latterly) Sky Go, which delivers TV services to PC, Mac, games consoles, iPads and iPhones.

In the same year, we redesign our logo to reflect our innovative and entrepreneurial culture (look out for our thought bubbles!).
September 2006
PCI compliance (PCI DSS) is now compulsory.

PCI DSS is applied to all our policies, procedures and data storage of sensitive customer information. We achieve Enterprise Wide PCI Compliance to Tier 1 level and we are audited once a year by an external company.
January 2007
Continuing our plan of growth and expansion, we move to larger premises at Birchwood Park (our current premises), situated in Warrington.

We now have a handsome office with excellent meeting and conference rooms and space for further expansion as we continue to grow. We also cut the yellow ribbon on our new office in London, which is now officially open.
April 2009
MPP Global adds CRM and Identity Management capability to its portfolio. The new offering features an end-to-end, multi-channel approach that provides data, insight, context and information throughout the entire customer lifecycle; from the moment a customer clicks or engages to when he or she buys and is retained as a happy customer.

Our CRM also provides analytical tools to help companies measure and improve their customer-related activities.
January 2011
iShop is now re-packaged and launched as eSuite, expanding our powerful cloud-based CRM and eCommerce functionality.

Much like the iTunes' online payment solution, we put our clients' customers one-click away from any product. Monetizing digital content or products, even with micropayments, has never been easier.
February 2011
MPP Global is helping clients across the globe maximize the opportunities created by the rise in convergent media to monetize digital content.

With micropayments for online newspaper content to powering paywalls for News UK titles, we are now at the forefront of the paid content explosion.
September 2011
Now mastering a billing solution that eliminates customers' 'Pain of Paying', MPP Global handles connected-TV payments for Philips 2nd Generation Smart TVs across the globe.

In fact, we carry out the first Smart-TV card payment in October 2011.
November 2011
MPP Global take on continental Europe and is now supporting over 200 clients, helping them differentiate within the marketplace, unlock opportunities for growth, and drive the monetization of digital content.

After amazing growth, eSuite exceeds 600,000 active subscribers.
December 2011
Sky Go, Sky's on-demand app, reaches its 1 million download mark and hints at what's to come with cloud integration.

We win the Northern Tech Award for Best eCommerce Tech Company, and are a finalist for the eCommerce Excellence Awards in the Best e-Commerce Payment Innovation category.
September 2012
MPP Global jumps the pond, opening U.S. headquarters in New York with a reception hosted by the British Consul-General Danny Lopez.
October 2012
We announce the arrival of eHQ, a major revamp to our advanced back office management console and the latest offering in the eSuite portfolio.

The good times keep rolling: eSuite passes 900,000 active subscribers.
February 2013
MPP Global becomes a WAN-IFRA member.

WAN-IFRA represents the world's news publishing industry including over 3000 companies, 18,000 publications and 15,000 websites. As a WAN-IFRA member, we are shaping the future of news by participating in Committees and Working Groups, Events and Conferences.
June 2013
MPP Global exceeds 100 employees!

Our family continues to grow and we welcome Michael Norton to the Board of Directors. Michael will bring to the company a wealth of eCommerce Payments knowledge and expertise, with a particular focus on strategic vision and growth.
July 2013
MPP Global is delighted with our inclusion in the Cloudex 20:20 list, led by advisory firm Clearwater Corporate Finance.

This is another tremendous year for us, undertaking major projects for existing clients and growing our teams across the board. Inclusion in the list demonstrates our continued progress and is a testament to the hard work, enthusiasm and innovation of our entire team.
August 2013
MPP Global is shortlisted for The BlackBerry Business Enabler of the Year at this year's National Business Awards.

We join the International News Media Association (INMA) to deliver game-changing revenue solutions to publishing and newspaper groups across the globe.
September 2013
eSuite hits 5 million active subscribers and generates over £400million annual revenue for our clients.
January 2014
MPP Global announces an expansion into South America and Asia Pacific to tap into the thriving global digital content market.

Based out of new offices in Santiago (Chile) and Sydney (Australia), we will be able to provide both pre and post-sales support, leveraging best in class CRM, eCommerce and Payment services to its customers and partners in Latin America and Asia-Pacific.
March 2014
MPP Global is nominated for the Technology Provider of the Year prize at the prestigious 2014 British Media Awards.

As the leading provider of customer relationship management, payment and ecommerce solutions, we have played an important role in the transformation of the media and entertainment industries.
August 2014
MPP Global is shortlisted in the Best Innovation in eCommerce Payment Category at the eCommerce Awards for Excellence 2014. The awards are a key event in the eCommerce calendar and celebrate the UK's leading presence in innovation.

eSuite now caters for over 10 million users worldwide.
September 2014
MPP Global is social!

We are harnessing the power of Gigya's Social Login to create a ready-made Identity Management solution that enables companies to build powerfully data rich user profiles. The partnership will enable us to 'bolt on' Gigya's Social Login to the front of its cloud-based eSuite platform.
December 2014
We rebrand eSuite with a new approach and visual identity.

In a shift to better show our platform value to clients, the rebrand signals a renewed focus on defining critical modules for creating digital content experiences for consumers and marketers. The new brand renews our commitment to sharing our expertise and reflects the uniqueness of our end-to-end offering.
March 2015
MPP Global launches the Metering & Entitlements module. With traditional business models in a state of transformation, more and more media companies are moving from just selling physical products, packages and separate 'all-you-can-eat' digital subscriptions to combinations of digital and physical bundles with freemium, metered, paywall, and hybrid options.

This is where this functionality comes in, offering flexible services for controlling consumer access to website and application content.
May 2016
The breadth of eSuite functionality is enhanced with the addition of our Retention & Recovery module.

With media companies continuing to look at ways to ensure customers keep returning to their services, the latest development from MPP Global enables organizations to monitor and manage customers likely to churn.
November 2016
MPP Global adopts the Microsoft Azure cloud platform as part of our ongoing growth strategy. By hosting eSuite on Azure, we can deploy identity management, CRM, and eCommerce services in new territories and regions.

With Azure, MPP Global will be able to deploy rapidly within any geography. This will enable the company to provide the highest availability and lowest latency for the management and processing of business-critical subscription billing and recurring payments, on which its digital and eCommerce clients rely.
May 2017
MPP Global successfully secures Series B investment. After a very thorough process, Albion Ventures and Grafton Capital invest $15M into the business, enabling us to expand into new geographical markets and further evolve the eSuite platform.
November 2017
To support the ongoing growth of the business globally, we open 3 new offices, including our first Middle Eastern office in Dubai, UAE, a new development hub in Manchester, UK and a new North American headquarters to support the growing team in New York, NY.
Chris Cheney
Chief Technology Officer
Chris is co-founder and CTO at MPP Global, charged with aligning technology development and corporate strategy to enable MPP Global to anticipate, shape and lead major market transitions.
Recognised as an expert in technical architecture, cloud software and development methodologies, Chris helps direct technology and operational innovation across the company. He oversees strategic partnerships, the integration of new business models, the incubation of new technologies and the cultivation of world-class technical talent. He is credited with bringing leading edge IT solutions in the areas of eCommerce, online payment systems, mobile commerce and SMS, system integration and application development to The Daily Mail, The Telegraph, Sky amongst many others.

Connect with Chris Cheney on Linkedin
Paul Johnson
Chief Executive Officer
Paul has been innovating in technology for some 20 years. As co-founder and CEO of MPP Global, he has built one of the fastest growing CRM and eCommerce companies that empowers publishers, broadcasters, Pay TV operators and content service providers to create outstanding customer experiences that drive engagement, revenue and ROI.
His team brings market-leading products, software and services to over 300 projects including OTT platforms such as Sky's NOW TV and the Unidad Editorial paywall in Spain.
A well-known speaker, Paul delivers his leadership and innovation vision of digital content monetization to hundreds of conferences across the globe.

Connect with Paul Johnson on Linkedin
Jim Johnson
Chief Financial Officer
Jim is co-founder of MPP Global and CFO. Jim has built and sold companies most of his professional life and manages the financial affairs at MPP Global.
Jim is charged with overall responsibility for financial management of the company, its financial reporting and transparency, and for multiple corporate functions including Controller, Treasury, Investor Relations, Tax and Long-Range Planning.

Connect with Jim Johnson on Linkedin
An Award-Winning Business
The hard work of our employees has enabled us to win many industry awards. Below is a small snapshot of our achievements.
Our Awards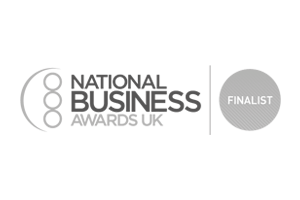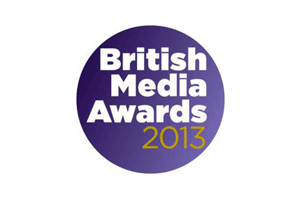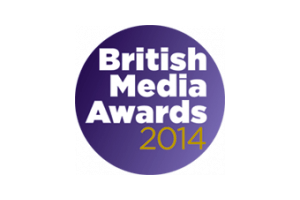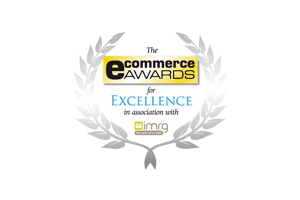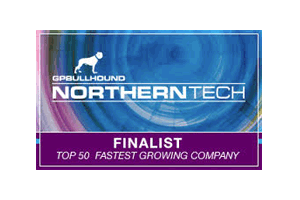 Work with MPP Global
If you are a developer, designer, product manager, marketer or work in any other discipline, we would like to hear from you.
Explore careers at MPP Global