Achieving Competitive Advantage in the Age of Cloud Computing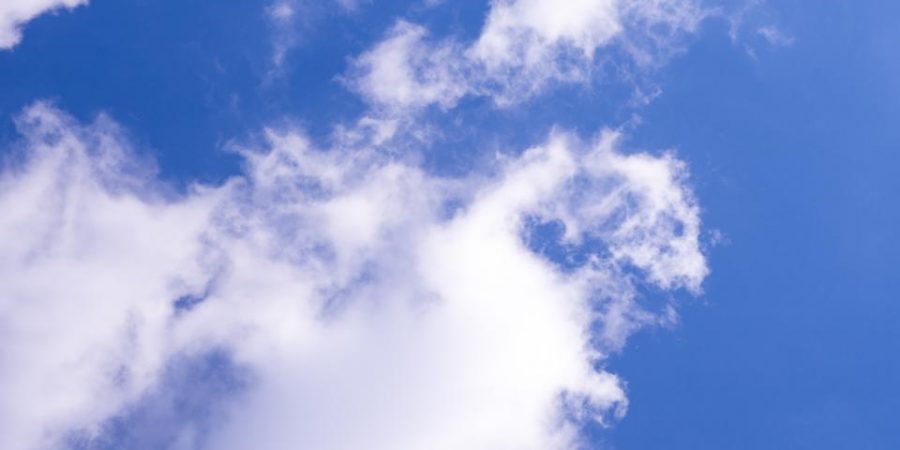 The cloud, cloud computing, SaaS…
Like it or not, we hear these terms mentioned incessantly in the media and entertainment world.  And for a good reason – the benefits of cloud computing are vast.
Cloud solutions are growing in popularity, especially amongst media and entertainment companies. The IHS predicts that by 2017, global spending on cloud infrastructure and services is expected to reach an astronomic $235bn.
This robust growth is borne out of a desire – or perhaps even a necessity – to streamline workflows, modernize business models, gain competitive advantage, lower CAPEX and OPEX costs, and lighten the load on an organization's need for technical support and software development expertise, while also looking to subscription data analytics to drive business growth.
For me, there are 6 key qualities the cloud brings to publishers, Pay TV operators and content owners:
Scale & Performance – handle almost limitless volumes of data in milliseconds.
Ubiquity – available anywhere, anytime, on any device.
User centricity – easy for all employees and customers to get to grips with.
Innovation – embrace content monetization opportunities.
Speed – rapidly innovate products and services.
Compliance – removing the challenges of implementing and managing PCI obligations.
Benefit from Economies of Scale
Cloud-based computing is generally more flexible than standard IT and software solutions. Using cloud-based solutions at any point in the content monetization workflow is a way to be able to scale a product and process much more easily, without the means to implement, manage and maintain complex technical on premise solutions.
The second a company needs more bandwidth than usual, a cloud-based service can instantly meet the demand because of the vast capacity of cloud data centre architecture.
Cloud services provide fast, highly scalable expansion on-demand and at a fraction of the traditional on premise costs. Cloud computing reduces:
CAPEX costs through bulk buying power and multi-tenant architectures,
Power consumption,
Cooling requirements,
Office space previously being taken up by large on premise infrastructure,
Support and maintenance costs,
Software development costs,
Regulatory costs in terms of PCI compliance and Data Privacy laws.
With our cloud technology, small and midsize companies can compete with enterprise business on an equal footing. None of our clients need to worry about technical debt again.
Improve Accessibility
Scalability removes systems as an inhibitor to growth. Once you register yourself in the cloud, you can access the information from anywhere, where there is an Internet connection. This convenient feature lets you move beyond time zone and geographic location issues, enabling companies to grow faster, hire better, and pay less.
Cloud computing increases collaboration by enabling all employees – wherever they are – to sync up and work on dashboards and shared apps simultaneously, and follow colleagues and records to receive critical updates in real time.
Reinvent Customer Relationships
Companies shouldn't feel restricted by legacy systems but aren't often in a position to 'rip and replace' their underlying infrastructure. However, they can instead look at solutions such as eSuite that sits on top of existing systems to power their Identity Management, CRM and eCommerce services.
This capacity enables companies to listen more broadly, recognize market trends, learn customer preferences and deliver more relevant offers, products and services. It can also help integrate processes and systems to serve customers better or engage them in new social or mobile ways that weren't feasible before, all within a secure and reliable cloud model.
Lay the Foundation for Innovative Serendipity
Many leading companies are using cloud to spur innovation. Some use cloud to enable better communication and collaboration and ultimately faster development of new products and services. For others, cloud becomes an integral part of the new product or service itself.
Companies can collaborate and share knowledge, enabling connections and expertise on a global scale. It can also supply the computing horsepower needed to generate new ideas from more expansive and sophisticated subscription analytics, helping marketers provide insights at the point when decisions are made.
Companies can imagine and build entirely new value propositions and revenue streams with access to a constantly growing menu of cloud-based digital services. The cherry on top is having the ability to easily scale those models as their business grows.
SaaS Offers Speed
Lastly and most importantly, cloud computing offers the advantage of quick deployment and the ability to replicate services anywhere in the world in a very short space of time. Once you opt for this method of functioning, your entire system can be fully functional in a matter of a few minutes. Of course, the amount of time taken here will depend on the exact kind of technology that you need for your business, however companies today enjoy the benefit of reducing deployment timeframes from years down to just a few weeks in many cases.
There is no need to purchase and setup hardware infrastructure and software applications manually when using the cloud computing methodology. Depending upon your needs, you can quickly scale up or scale down. Having this ability to bring in new capabilities and functionality quickly enables companies to more rapidly transform business processes and deliver new services such as monetizing your content via a vast variety of transactional and subscription based business models.
Cloud technology isn't a commodity; it's a strategic resource. When you consider the cloud's scalability, ubiquity and user centricity, it's clear that cloud should be on the agenda in some way for media and entertainment companies. The key factor is that reaping the benefits doesn't have to mark a complete overhaul of IT systems; it's just a case of applying the cloud where it works for you.
Get in touch today to figure out what you need, how to deploy services and where your company will benefit most.