Membership Schemes: Boosting an Exclusive Strategy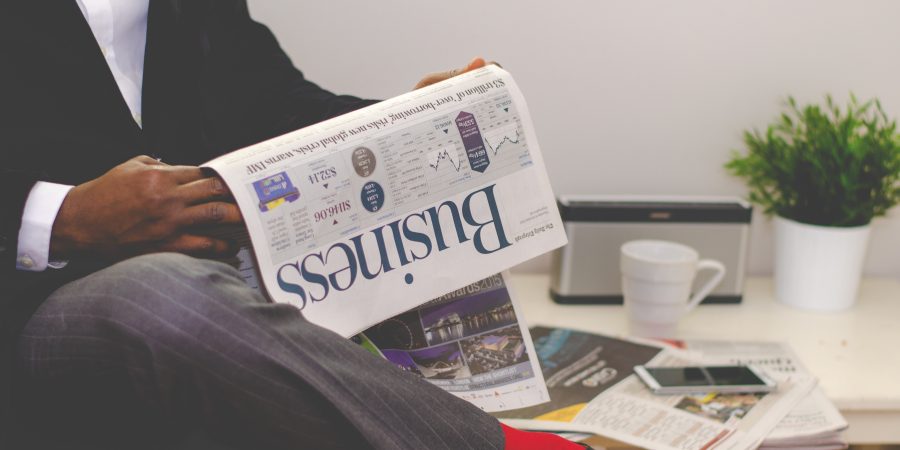 It's well known across the publishing industry that print revenues are declining which has seen many newspapers adopt paywalls or digital subscription models. But what about those looking to offer that something different? Something more?
Some publishers are against locking off all of their content and "forcing" audiences to pay in order to access it. Instead, in order to balance revenue aspirations with fostering their audiences and user experience, many publishers are looking to membership schemes.
The Membership-Based Approach
A membership-based approach sets itself apart from a traditional paywall and other innovative strategies we are seeing today. Instead, these models act as a reward system which enable publishers to reward the most loyal audience members with exclusive access to content, events, competitions etc.
The Guardian for example, is one newspaper who has held out against asking its readers to pay for access to its content. In light of the changing demands of the market, the newspaper is now looking to expand its existing membership-based program, offering paying members access to exclusive content which is not available to non-paying readers. This year, the Guardian announced that memberships will make up a third of its revenues within three years.
Other publishers embracing membership schemes, include:
Slate with Slate Plus – offers all-access pass for members.
The New York Times launched The Insider – offering access beyond the headlines, with invite-only live events, podcasts and downloadable eBooks.
The Times Plus – has over 320,000 subscribers and provides access to offers, competitions and events.
The Daily Mail offers MyMail – where members have access to exclusive offers, vouchers and discounts on a range of products outside of its online content.
Launching a Membership Scheme
As you can see there are different ways of launching a membership scheme and much of this is based on the type of audience you have and their habits. This approach is taken because publishers want their membership models to succeed, and if the model is not targeted to your audience you limit how much traction and engagement it receives.
When heading into your membership project, there are several aspects you should consider before getting too ahead of yourself:
What kind of membership scheme to launch?
With different publishers launching different services, it is not a one size fits all approach. The type of membership scheme you want is determined by how you want to utilize your digital content, the service and how best to engage with your audience. Some examples of popular models include:
VIP subscriptions – Giving members access to exclusive content not included in the free or standard subscription offering.
Tailored memberships – A service which includes more than 'just' content, including physical products, events and videos.
To make things simpler, you need to launch a service which your readers will engage with and will be willing to sign up for. So if you have a lot of audience interest in a wide range of articles, your membership scheme could include access to exclusive content to broaden their interests further still.
How much should a membership cost?
For any form of paid online content, the cost decided on can have a significant impact on whether the service is successful or not. Examples of current membership costs include:
$10 every 4 weeks – The New York Times Insider
£11.99 a month – The Guardian
When you compare these costs to a monthly digital subscription to large publications, typically in the region of approximately $30 a month, these can be more enticing to audiences. This opens up an opportunity to reach readers who are not prepared to pay for monthly digital subscriptions to access all content, but will pay for a monthly membership to exclusive content.
What it comes down to is choosing a price which is not off-putting to your audience as it reflects the perceived value of the offering, whilst at the same time it maintains a margin to make the venture a reasonable profit.
Should you incorporate offers?
In order to keep readers using your service and to make them feel valued, offers or promotions are a vital way of doing this.
Offers are a great way to entice consumers to your service and acquire new customers, especially if they have been accessing other areas of your site but not signing up for the membership. Examples of acquiring offers can include:
Reduced entry – Offer a reduced membership cost for the first 3 months.
A free trial – access for free for the first month and then the full membership cost, which the New York Times offers for current digital subscribers.
These two examples both enable consumers to sample the content before moving onto the full cost of the membership. Content owners can then monitor what interests them and reach out with offers in the future, especially if they do not keep using the service after the initial 3 months or after the free trial.
In fact, customer churn is a significant challenge for content owners and so with the right technology in place you can reach out to customers who are likely to churn with personalized and limited offers or discounts to keep them using the service. For the Times its membership scheme has received increasing levels of customer engagement which have amounted to its churn rates falling to 8%.
Reward offers can include:
Refer a friend – by sharing a referral code, customers could get the next month free, therefore not only does the publisher get a new customer but retains the current user for another month.
Continued loyalty reward – if a customer has been a member for 11 months, give them the last month of their year for free.
MyMail for example rewards its members with £5 every eight weeks.
Ready to Launch your Exclusive Strategy?
It is vital to have a membership scheme in place that your audience will engage with and so there needs to be careful consideration throughout the project.
Ready to discuss how you can launch an exclusive strategy and monetize audiences? Get in touch with our industry experts today.