Seeing Sport Through the Lens of a Global Broadcaster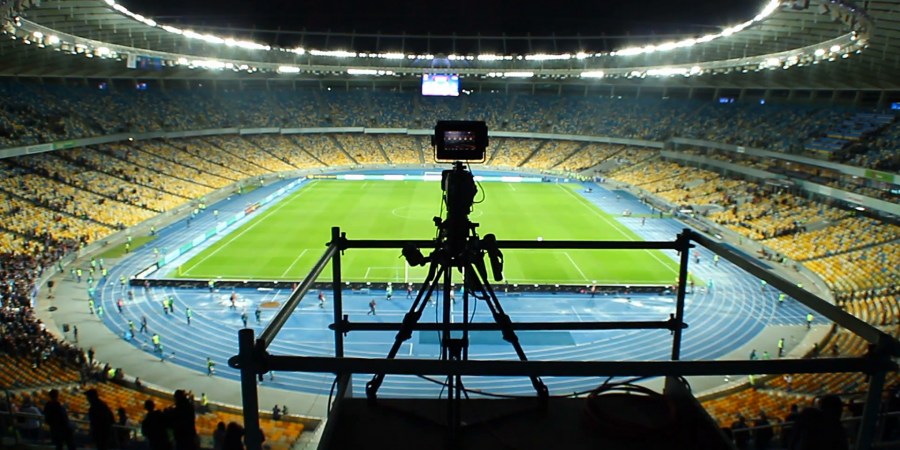 Last month, MPP Global exhibited at Sportel Monaco, the most influential business convention for the global sports media and OTT industry.
Key Takeaways 
OTT subscription models need to be dynamic and localized 
Maintain your core fanbase whilst enticing new markets with Metered Video on Demand
OTT providers need a complementary strategy  
Artificial Intelligence and digital innovation are key for engaging fans 24/7 
Churn prevention is equally as important as attracting subscribing fans  
MPP Global provides fan relationship management services for high profile sports clubs, such as Juventus F.C and implements successful subscription and billing services for OTT, boasting both live and on-demand content. MPP Global specializes in developing unique fan experiences, loyalty, engagement and increasing recurring revenues across fragmented fan bases. 
It has long been accepted that fans want exclusive content and seamless subscription services across multiple devices. How can sports organizations and rights holders now take their recurring revenue strategy to the next level through video services?
MPP Global shares exclusive insight into the upcoming trends for OTT… 
Think like a global broadcaster
When launching an OTT service of their own, sports rights holders can learn from global broadcasters who operate standalone, direct-to-consumer OTT services. An OTT subscription model needs to be dynamic and localised to maintain appeal to the current fan base and international sports fans. 
The viewing habits of different generations have dramatically changed in recent years and the ability to view content on a range of devices is vital: the average consumer watches 4 more hours of mobile content than 4 years ago, while time spent watching traditional TV has dropped by 2.5 hours per week. [1]
In addition, the number of potential new OTT subscribers between the ages of 18 and 40 in the US is estimated to reach 332.2 million globally by 2019 (worth $18 billion in revenue, an increase of 800% from 2011). [2] 
Juventus F.C.

 – The

 potential of a global OTT service for sports clubs
Since its launch, Juventus F.C.'s OTT service, Juventus Pass, has offered fans exclusive interviews with players and staff, full match replays, including all Serie A, Italian Cup and games in the UEFA Competitions and behind the scenes insights. This is a new source of direct-to-consumer revenue and has widened their fanbase significantly, helping them engage with global fans across every continent.
Maintain your Core Fanbase
Chiara represents the long-term fan who has supported her local soccer club all her life. Clubs in Europe may look to English Premier League clubs such as Liverpool F.C., who reward local fans with an L4 postcode by granting them priority ticket purchasing power. These programs help to control the balance between local support and necessary tourist fanbases.  
This exemplifies the importance of a localized subscription strategy as local fans may be willing to pay more per month for a subscription OTT service. With a dynamic subscription model, the purchasing habits of those with similar digital fingerprints to Chiara will be reflected by the offer they are met with at the website data wall.  
Entice New Markets with Metered Video on Demand

 (MVOD)
MVOD can be utilised to entice fans in new markets to engage with their favorite sports clubs' online video. By offering trials or videos free of charge, fans in new markets can participate in exchange for registering their information. This is a mutually beneficial exercise as sports clubs develop a clear value exchange relationship with their fans – the consumer receives lifetime value and the OTT provider can establish a fan persona in the form of a digital fingerprint.  
A Juventus F.C. fan from Indonesia for example, may have little disposable income but may be initially enticed by a 3-month free trial and a cheaper monthly cost compared to what subscribers in the US pay from then on.  
Sports OTT is considered an 'affordable luxury', particularly as ticket prices have rocketed at twice the rate of the cost of living since 2011, and some disgruntled fans are feeling priced out of the action. 
A Complementary Strategy & Cross-Selling

 
A well-executed international strategy, such as that of AS Roma, holds infinite possibilities for cross-selling. Ethan exemplifies the importance of international soccer tours to establish fan bases in new markets.  
International fans can watch matches online and purchase complementary products such as club merchandise, therefore accumulating fan lifetime value. This is an example of cross-selling, which is facilitated due to a single centralized fan view and single log-in functionality, which can be used throughout the separate revenue driving offshoots of a sports club. Much like iTunes, clubs should look to capture a single identity and link this to a payment account, enabling their fans to seamlessly flow through their sites to purchase content, products and services with ease.  
Artificial Intelligence
In a recent interview, Dallas Mavericks owner Mark Cuban stated that "analytics in sports are overrated, and artificial intelligence (AI) and its derivatives underrated". [3] AI and digital innovation hold the key to 24/7 fan engagement – 60% said they would be more likely to shop with a digitally innovative trader. [4]  
OTT providers have been exploring new formats; Arsenal F.C. for example, became the first English Premier League club to launch an Amazon Alexa skill that enables UK and US fans to stream live matches and post-match analysis. 
Fan data insights are also vital for personalization, which in turn creates fan lifetime value. Personalized marketing campaigns and cancellation flows to engage customers and maximise retention may include merchandise signed by their favorite players and free trials depending on buying power.  
Combating Churn
Protecting revenues from churn is a challenge that sports organizations face across season tickets, club memberships, premium content and club-specific OTT services.  
Machine learning is the key to protecting subscription revenues. eSuite's Retention and Recovery Module generates predictive churn algorithms, which can accurately identify over 90% precision the customers who will churn the following month, providing marketing departments with a key window of opportunity to engage with these fans and retain their support.  
Sports OTT providers can then act on this insight and prevent fans from churning with offers and incentives. One of MPP Global's clients reduced their cancellation numbers by over 70% and another increased customer retention, equating more than £6M per annum on their bottom line.
Conclusion 
The analogy of thinking like a global broadcaster exemplifies the importance of a dynamic OTT subscription strategy that allows for localization and sells intelligently to different markets.  
Some markets may need more incentive to pay for an OTT service and MVOD can be used to incentivize these new markets, applying different business rules against the same assets on an international basis. 
However, whilst attracting international fans is key to success, fans also need to placate their long-term fan base through loyalty and reward programmes. Liverpool F.C. recently appointed a fan liaison officer who engages directly with fan groups to understand the issues being raised on the terraces themselves. 
By establishing fan personas, a single centralized fan view across all the offshoots of a sports club and a single log-in, sports content owners can reap the benefits of a complementary strategy and cross-selling.  
Buying-in a subscription for OTT provider such as eSuite could reduce your burden and manage the complete fan lifecycle from start to finish.  
 Get in touch with our sport subscription specialists to discuss strategies on how to manage and grow fan engagement.
References
1. Ericsson's Consumer Lab Report 2016
2. www.deltatre.com/2016/07/ott-new-channel-market-sport-tv-broadcasters
3. www.futuresport.co/artificial-intelligence-ai-and-the-247-fan-experience
4. www.internetretailing.net/2017/08/digitally-obsessed-consumers-likely-shop-digitally-advanced-retailers
Download the Whitepaper: Fan Engagement for Sports Brands