7 Digital Media Predictions for 2015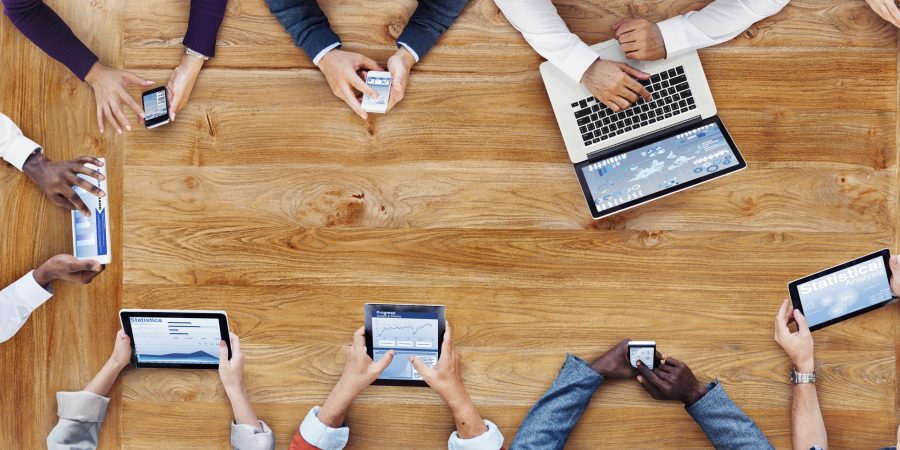 The digital world continues to transform…
In the coming year, mobile and tablet subscriptions will continue to strengthen its hold on the industry, the gap between digital and physical experiences closes, smart data will outshine big data, and OTT will drive content everywhere.
With just a few weeks left in 2014, it's time for some of our annual digital predictions for the upcoming year.
In 2014, we saw companies across the sectors undergo a digital transformation effort as they brought in new business models. For 2015, we anticipate media and entertainment industries will be focused on developing the consumer experience by providing enhanced technology and communication to improve the relationship with the consumer, including personalization, social login and mobile.
1. Everything Will Be Personalized
Brands have finally figured out how to use big data and we predict that personalization will be the buzzword of 2015. Anything and everything that can be personalied in 2015 will be. Consumers will be offered the opportunity to create, share and buy personalized products and services. While brands will be using the big data they have been collecting on their customers to then serve customers relevant individual content wherever they are in their user journey, whether this is online or in-store.
2. Going Mobile All The Way
Mobile is certainly not going anywhere. In 2014, we saw that content was consumed on tablet and mobile more than desktop pcs and in 2015 it is predicted mobile content consumption will reach 50%. Publishers and TV companies need to ensure they are offering the ability for consumers to access digital content on the go, especially as the ways of consuming content increases with the emergence of wearable technologies and advanced mobiles and tablets.
3. Registration Gets Social
As well as providing businesses the opportunity to engage with their customers directly and gain real time feedback, social media platforms also provide a vast amount of data on individuals. According to The Goldman Sachs Group, worldwide mobile commerce sales will account for nearly half of total web sales by 2018. With more than 60% of consumers likely to choose social over traditional registration when using mobile devices, as stated by Gigya, expect to see a spike in share of social logins.
4. Real-Time Marketing Is an Achievable Goal
Attracting new consumers is vital for media and entertainment companies. Using intelligent offers and vouchers can draw people in, with the likes of NOW TV offering weekly sport passes and the Daily Mail offering a Free 30 Day Trial. These incentives are the ideal way to break down barriers and lure in new subscribers given they have already tried the services.
5. Everyone is Going OTT
OTT services are continuing to grow in 2015, with HBO and CBS launching their own services in the New Year. With the number of consumers accessing video content online increasing, entertainment companies can draw in new consumers by offering their own standalone OTT service.
6. The Future is Cloud
Cloud computing is not a foreign concept. Although it is still not being utilised to the full extent by organizations across the industry.
Quick to set up and scalable to a range of business types and sizes, media and entertainment organizations can quickly begin accessing the technology anywhere, improving efficiency across the company. Cloud technology such as MPP Global's eSuite has become such a sought after commodity that it is predicted that it will be the most important project for the majority of IT departments in 2015.
7. Analytics will Bloom
Brands possess the ability to gather a large amount of customer information using business intelligences tools. With these tools they can gather specific data throughout the customer journey, whether that is billing address or a nickname, as well as the information on anonymous subscribers. Using this to their advantage, companies can effectively interpret and develop campaigns to maintain and grow customer relationships and attract new subscribers.
Keep Transforming Digitally in 2015
In order to thrive against the competition in the digital age, media and entertainment companies need to utilize the tools available, improving their customer experiences, offering new services and new technologies.
Unite the right technology and strategies with your content and you can ensure the art of storytelling lives on in 2015…