From New York to Miami, What can we Expect from Publishing Going Forward?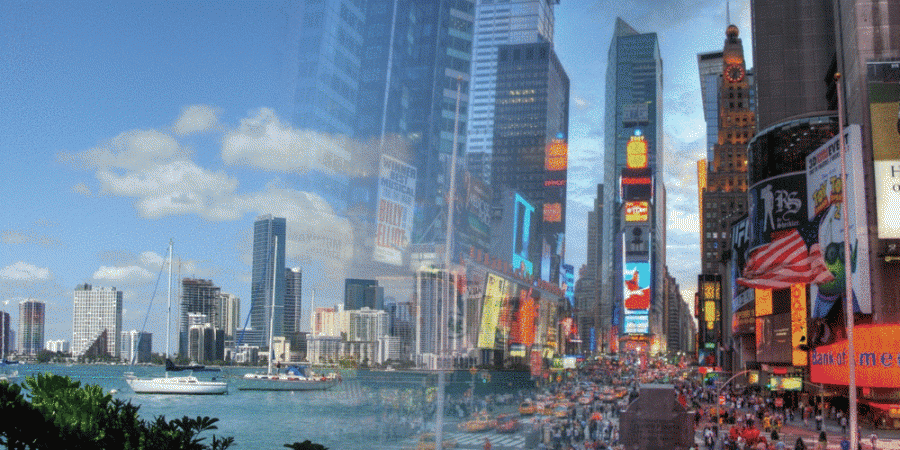 The publishing events season is now in a restful period but over the last couple of months, the MPP Global team have been venturing along the East Coast finding out all about how the publishing industry is evolving.
From the Digital Media Strategies in New York to FUSE in Philadelphia and the Digiday Publishing Summit in Miami, we have seen a range of topics and strategies discussed which will play a dominant role in the media space. So, what can we expect from the publishing industry going forward? What should publishers be aware of?
The Role of Social in Publishing
Social is becoming the key driver of traffic, even surpassing search in some cases. Among the social platforms, Facebook is the 800lb gorilla, as a HUGE drive in traffic for both B2C and B2B publishers alike, with INMA finding that about 30% of publishers' total website visits come from Facebook.
With Facebook Live and video content becoming even more popular, publishers have access to additional tools to increase engagement, especially with Facebook representing over 45% of the greatest opportunity for growth via social.
Video Content is Growing
As Facebook Live grows in popularity and more people are engaging with video content, we are seeing more opportunities which publishers can use to engage with their audiences. This was a key topic at recent events, especially with research showing that 70% of mobile traffic will be generated by video by 2021. So, are you including video content in your current strategy? Or is it on your roadmap to help attract and interact with the digital audience of today?
Increase in Paid Content
While there is much in the news about paid content, there is still some resistance to adopting it by a number of brands. However, paid content continues to have its advocates, especially as we see print plateauing, with 27% of publishers planning to invest in paid content strategies in 2017.
What came to light during the recent event season was that in order to make the most of paid content strategies, publishers need to understand their audiences like never before to make an offering worth paying for. It is widely acknowledged that print still generates revenue, meaning that newly launched services need to complement both print and digital.
Data is the New Oil
With plenty of existing interest in our Intelligence & Decisioning module, it is no surprise that publishers are looking to data as a key part of their business. Audiences hold a host of data which organizations can leverage to create tailored packages and offerings, which will entice readers to continue accessing the content and increases the likelihood of conversion. But exactly what data should publishers be looking at?
Anonymous consumer usage data
Consumer consumption trends: dates, times, locations
Is the consumer using ad-blockers?
Referral sources
Consumer device types
Offers consumed by demographic
Subscriber churn
Revenue generated by segments
Pages per visit and time on site
Piqued your Interest?
Are you ready to develop new and exciting publishing strategies? Get in touch and we can discuss how you can innovate current strategies or launch new ones to collect audience insight, engage with audiences, grow subscribers and increase revenues.