IBC Show 2019 Broadcast & OTT Round-Up
The IBC show and exhibition is the world's most influential media, entertainment and technology show, which sees the industry congregate at RAI Amsterdam each year to network, showcase and discover the challenges and opportunities facing the OTT and broadcast media and entertainment industries.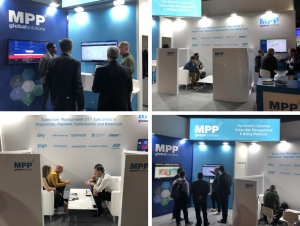 MPP Global's OTT specialists within both the commercial and product teams were present throughout the Conference and Exhibition, with hundreds of delegates visiting our stand over the six-day event to discuss how eSuite's acquisition, payment optimization and churn management functionality maximizes subscription revenues for broadcasters and OTT providers.
Here, we've compiled our key learnings and news from the insightful event.
Think we've missed something? Tweet your takeaways from this year's IBC Show @mppglobal.
---
Content Everywhere Hub with Chris Welsh, SVP, Broadcast & OTT, EMEA
Chris Welsh was one of three panelists who spoke at one of this year's Content Everywhere Hub panels, to address innovative revenue models and the importance of subscriber retention for digital businesses.
The panel was asked to share insights into how OTT providers can offer more engaging market propositions to customers, the trends of voluntary and involuntary churn in the OTT marketplace and how to create best-practice pricing strategies for subscriptions.
Specifically, Chris contributed his expertise in OTT video operation to deliver insight into the subscriber lifecycle and the challenges associated with each stage in the cycle, including:
Acquisition – Delivering high volumes of subscribers and getting them through the door can be achieved using technology to identify anonymous users and create digital fingerprints, then incentivizing them with offers and free trials.
Personalization – Building relationships and engaging with subscribers understand how they interact with your platform, surfacing personalized recommendations to increase stickiness and lifetime customer value.
Payment Optimisation – Systems, services, programs and technology are essential to maximize your payment processing success rates and to understand why payments fail and what actions to undertake.
Retention & Churn Management – The cycle of winning and losing subscribers is expensive. Using AI and machine learning, we can predict who will churn and when. Subscription holidays and win-back cancellation journeys can reduce voluntary churn, while card updater, retry rules, and suppression windows address involuntary churn.
Click below to view.
Skip to 08:07 for Chris's presentation and to 21:05 for the panel discussion.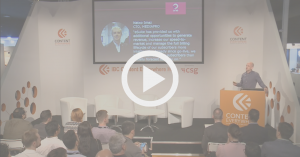 InBroadcast InSight with Chris Welsh, SVP, Broadcast & OTT, EMEA
Chris Welsh was interviewed by InBroadcast about what we can expect in the OTT market in the next 6-12 months, such as vendor consolidation, disruptive revenue models and new subscriber retention methods. Chris also highlights MPP Global's most recent client wins, including TDC Group's YouSee and Blockbuster, ProSiebenSat.1's Joyn and MEDIAPRO's OneSoccer, and covers MPP Global's product roadmap for its flagship subscriber management and billing platform, eSuite.
Click below to view.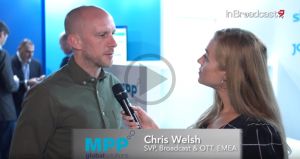 Seeing OTT in 2020
OTT is everywhere and is only getting bigger and better, thanks to the huge technological strides being made in scalability, device compatibility, UX, stability and feature-richness, with more of the major players putting their faith in D2C models.
With Disney+ on the precipice of launch, vendors including NBCU's Peacock, Turner, Apple, AT+&T and others are all set to make big moves in OTT D2C next year. It's definitely going to get competitive.
Increased Consolidation Among Vendors
More mergers and acquisitions are being announced than ever in recent months. Comcast acquired Metrological, Amino acquired 24i, Brightcove acquired Ooyala's OVP business, Dalet acquired Ooyala's Flex business, Deltatre acquired Massive Interactive – the list goes on. It's a trend we can likely expect to see more of in the next 12 months.
Predictions for a "Super Aggregator"
With OTT players and telecommunications groups alike making moves to aggregate multiple OTT services into a single interface, via the STB or digital marketplaces, we can possibly expect one of the big players to make a power play into super-aggregation.
Amazon has dipped their toe in the water with Amazon Channels, but they already have skin in the OTT D2C game with Prime and compete with many service providers themselves. So, who could it be? Chris Welsh, SVP, Broadcast & OTT, EMEA predicts that a manufacturer with large device market share, such as Apple or Roku, could be in the best position to tackle this. Watch this space.
The Proliferation of SVOD
SVOD is becoming the business model of choice in OTT and broadcast, to the extent that even traditional FTA commercial broadcasters are launching dual-revenue models to enrich long-standing AVOD models with paid content.
Consumer uptake in subscription video is massive and only continuing to grow and diversify month to month, with no signs of slowing down. Pay TV subs topped 1bn in 2018 as OTTs see significant revenue growth, with revenues topping $1 billion in 10 countries last year and SVOD holding 53% share of OTT revenues. In fact, subscriptions now account for almost 86% of US internet TV and movie spending.
This means we can expect to see even more competition in the SVOD market, so establishing UVPs will be more important than ever for broadcasters and OTT services as we roll into 2020.
Download our latest guide to find out how you can ensure your service stands out against competitors >
The Telecommunications Battlefield
The telecommunications battlefield is intensifying, with an increasing number of telcos looking to compete with OTT providers by developing their own content offerings.
It's essential for telecommunications group to gain as much ROI on their 5G investment as possible by securing additional revenues from their very own service offerings; examples include (BT Sport style and AT&T U-verse.
However, this does put them at huge risk. The substantial investment in 5G and other high-speed access, such as fibre, in addition to equally substantial investment in content and rights acquisition and production means only the big players can really afford to have a stake.
This further crowds the content landscape and we will inevitably see some considerable mergers and acquisitions in the coming years as global media companies potentially go head-to-head with the world's largest telcos, such as AT&T, Vodafone and Telefonica.
Rise in Global Payment Networks
OTT providers with a global presence need diverse and flexible payment networks to address fragmentation, reducing barriers to entry and ensuring a frictionless payment UX across all territories.
Read more about the importance of adopting a local approach to international payments >
Get Set for OTT in 2020 with MPP Global
MPP Global can help you manage the user subscriptions and billing components of your OTT video platform, having worked with Sky Go, NOW TV, MEDIAPRO, ProSiebenSat.1 and SF Studios to create content-first subscription and billing strategies.
Book a meeting with one of our Broadcast & OTT specialists today.
Book a Meeting with MPP Global's Broadcast & OTT Specialists