2013 "Was a Successful Year" for Magazine Media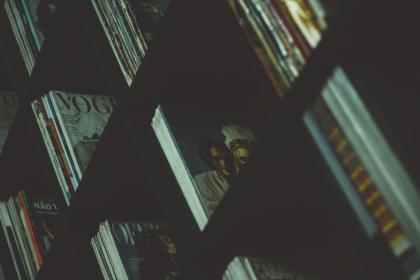 Magazines were able to significantly increase their advertising revenue in 2013, making a mockery of widespread suggestions that the industry is in an irreversible decline.
MPA – The Association of Magazine Media has analyzed data provided by Kantar Media, which showed publications are alive and well. The growing demand for digital content has certainly helped matters, with many publications focusing less on print editions and concentrating more on providing online versions of their titles.
The figures indicated that tablet advertising units increased by 16 per cent in 2013, which helped to offset a modest 0.1 per cent rise in print pages.
Taking both print and digital advertising statistics into account, there was an overall upturn of six per cent.
Mary Berner, president and chief executive officer at MPA, said the results should underline the point that it is too early for people to lose their faith in magazine media.
"These numbers prove, once again, that this business is about powerful, relevant and enduring brands," she commented.
"Despite erroneous, lemming-like coverage of declines, magazine media, has not, in fact, ever had an audience problem and it is gratifying to see that advertisers are increasingly realising that."
The MPA also pointed towards figures that showed 44 of the top 50 grossing lifestyle apps in Apple's iTunes Store are magazine brands and that the 25 leading magazines reach 48 per cent more people than the 25 top prime time TV shows.
Clearly, digital subscription models have helped magazines to open up new revenue streams and this is where the solutions provided by MPP Global can really make a difference.
The eSuite platform – which is currently being used by a host of renowned publications – including The Times, The Telegraph Media Group, The Daily Mail and Unidad Editorial – allows users to manage subscriptions in any way they choose.
It enables customers to keep all of their subscription data in one centralized hub, making it far easier to find out what sort of content people have been consuming. Marketers can then use this information to launch targeted promotional drives, ensuring readers are receiving snippets of paid content that interests them and prompts them to purchase additional in-app material.