The Digital Content Revolution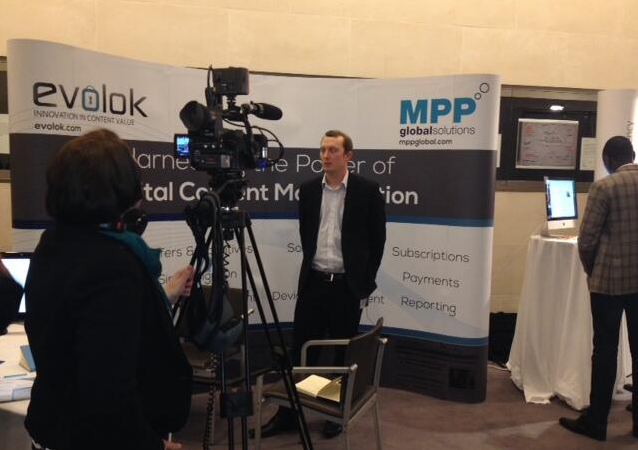 MPP Global and Evolok Address the Evolving Digital Content Revolution on February 11
Digital content has never been in more demand, giving rise to a seismic revolution in the marketing sector.
The rise of mobile, increased digital capability and an avalanche of data are all converging to give marketers the power to create campaigns with fantastic levels of effectiveness. Audiences are demanding more from brands, digital content output needs to engage viewers, it needs to offer value, and it needs to do it pretty quickly.
It's this wave that the Digital Content Summit 2014 will be surfing.
MPP Global and Evolok will join the world's top experts to reveal the strategies and secrets of engaging with customers, giving you a unique opportunity to engage with customers to make your own content proposition work more effectively for you.
We will be providing tips on how to tackle the key digital content trends including:
Relevant and Targeted Content that Users Want to Read and Engage with
The idea of 'brands becoming publishers' only highlights the importance of investing in technologies to deliver what your users 'want' to read.
MPP Global in conjunction with Evolok, provide an eco-system which allows customers to analyse consumer engagement behaviour to drive forward a content strategy.
Greater Channel and Strategy Synthesis
Creating a meaningful online experience has always been the most effective way to attract and retain customers. This is why gaining a 360 degree view of your consumers and understanding it has never been more important.
To maximize profits, it is also vital that businesses have access to sophisticated customer relationship management (CRM) platforms. Evolok's eco-system helps brands create a more unified digital experience across various websites.
MPP Global's CRM provides a "single-customer-view" of registrations & subscriptions cross-platform – this is great for brands with multiple data-silos and cross-brand customers.
Monetization
Discovering the right monetization model for your content and business is essential in today's digital economy.
MPP Global in conjunction with Evolok are thought leaders in implementing monetization strategies for a wide range of media companies. From advanced metered paywall solutions to smart apps, Evolok has helped organizations increase their customer engagement rate and monetize their content, driving additional revenue models.
Customer Journey Intelligence
How payments are best structured online to ensure a smooth process?
Based on the ability of the MPP Global and Evolok eco-system, organizations can understand customer interactions with their paid content strategy. Data can be amalgamated with other customer data to provide a single customer view that can drive through to retention and offers.
Customer Retention Strategies
Aside from producing quality content and using customer data for more tailored marketing drives and identifying subscription trends, brands can also introduce incentives to make sure consumers keep returning to their site and paying their subscription fees.
MPP Global and Evolok lead some of the world's largest brands in digital content monetization and strategy. Clients include Business Day Live, Telegraph Media Group, Radio Times, Philips, dmg media and Universal Music Group.
Make sure to seek us out at the British Museum on February 11 (stand 3).